[ad_1]

Let the record show. :gavel noise:
And it just so happened that a little over a month later, one Beyoncé Giselle Knowles-Carter also released underwater pregnancy photos via her website. (HMMMM.) Harris said when Beyoncé's photos came out on Thursday, she immediately got a text from her mom.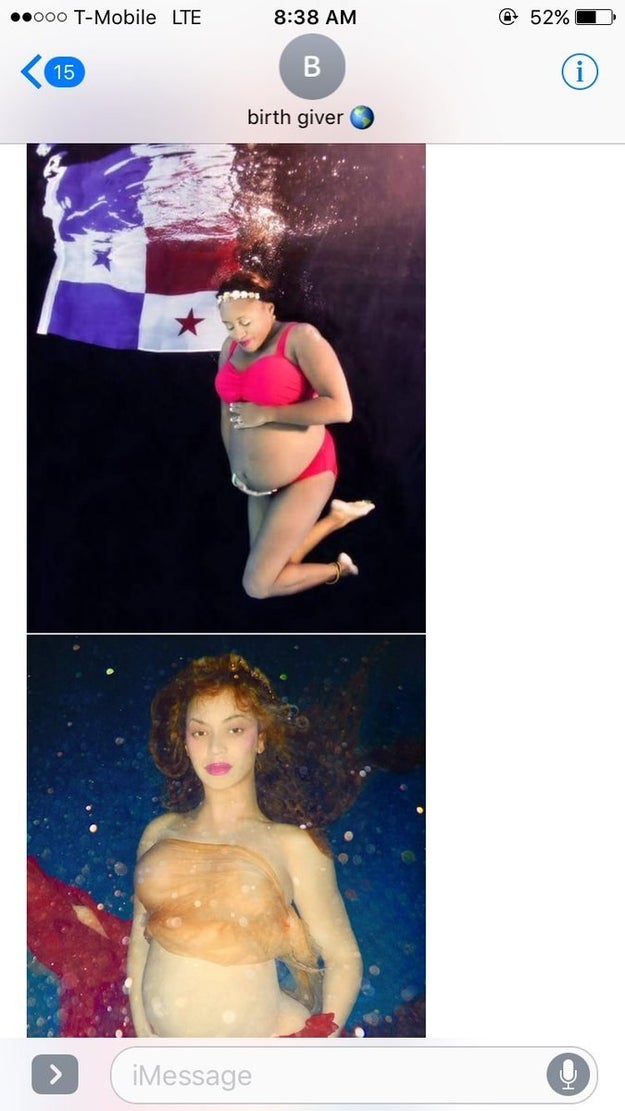 Jhalia Harris
Adams was hilariously quick to get it on record for her daughter that she did this first — and better, she said defiantly. She also added, addressing the Queen directly, "Catch up Bey."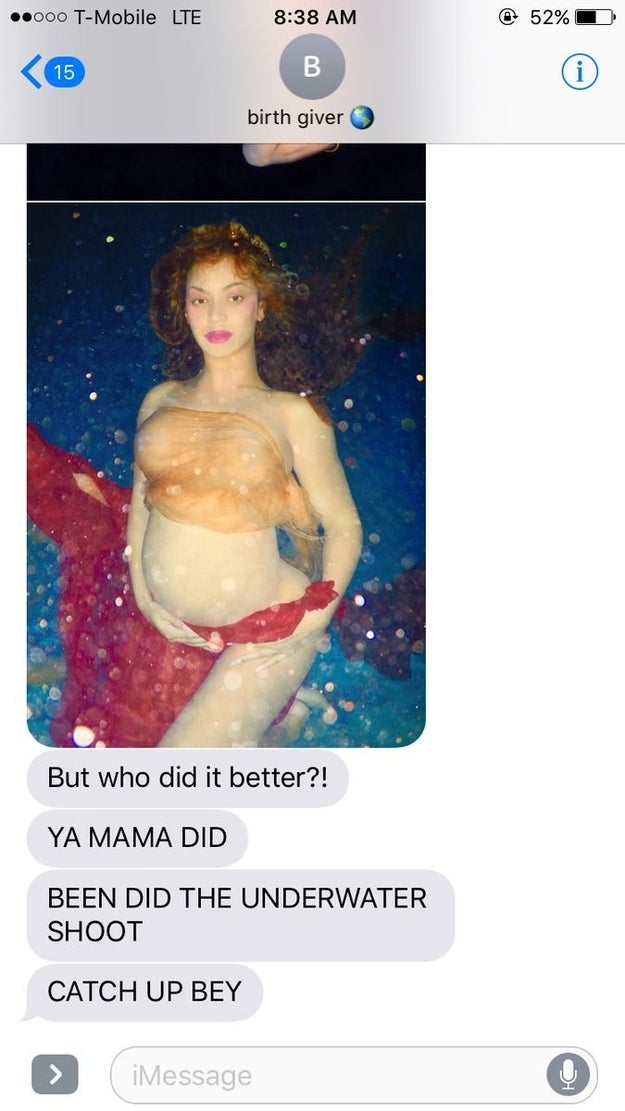 Harris laughed when she got the texts. "My mom is probably one of the funniest people I know, so I wasn't surprised," she said.
She also did humor her mom's statements and agreed that she "did it best," might have even inspired Beyoncé's photo shoot — kiddingly, of course.
"My mom is definitely popping!"
Jhalia Harris
---
[ad_2]