[ad_1]
Some delivered — and others (definitely) didn't.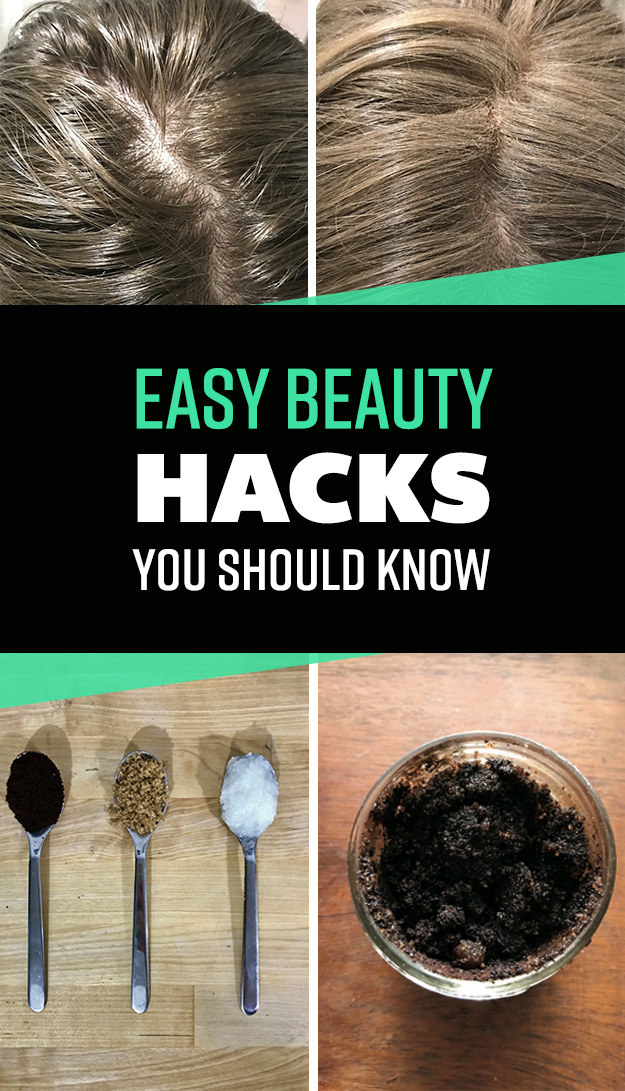 Jenny Chang / BuzzFeed
HACK #1: To tone down dark circles, apply under-eye gel pads made out of coffee + gelatin.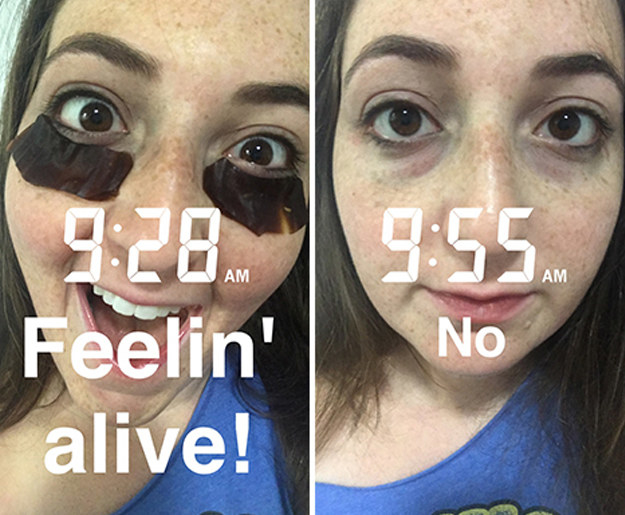 THE IDEA: The coffee is supposed to help tighten skin and remove redness, while the gelatin contains collagen, which can help lift loose skin.
DID IT WORK: Nope!
THE RESULTS: Making these caffeine gel pads was a pretty cool experiment that made me curious about coffee jello (which, BTW, is a thing), but it made no difference on dark circles — and also made my eyes feel kinda weird. I'll have to stick to concealer or go au naturel and wait for people to tell me I look tired.
Emily Shwake
HACK #2: Remove sweat stains from clothing by pre-soaking them with a mixture of dish soap + hydrogen peroxide + baking soda.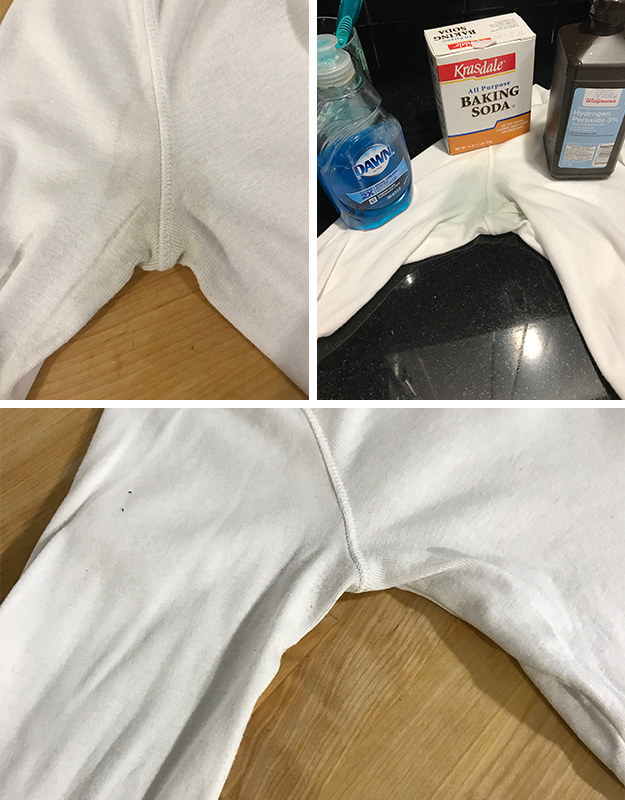 THE IDEA: The hydrogen peroxide is a natural whitening agent, the dish soap cuts grease, and the baking soda softens clothes and removes odors.
DID IT WORK: Yes!
THE RESULTS: This was so easy and cheap and — most importantly — it freakin' worked. I used an old toothbrush to scrub a mix of dish soap, hydrogen peroxide, and baking soda onto my lovely lil' sweat stains and let the mixture sit on the shirt for an hour. After hand-washing the shirt with a little detergent and letting it air dry, the stain was completely gone. (I feel so much more equipped for summer, you guys.)
Emily Shwake
HACK #3: Corn starch + cocoa can double as cheap (and streak-free) dry shampoo for brunettes.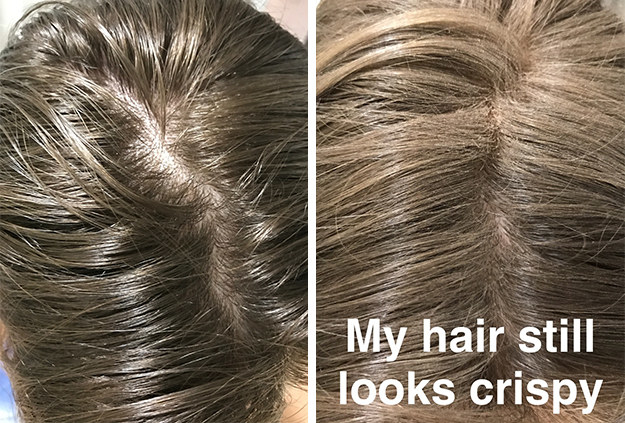 THE IDEA: The cornstarch is supposed to help dry up the oil on your scalp — and the cocoa means that you won't gray out or be left with streaks of white.
DID IT WORK: Kinda.
THE RESULTS: I'm a sweaty mess (see: sweat stains), so if I go more than two days without washing my hair, my hair is so greasy I can't go out in public. But after skipping the shampoo and conditioner for a few days (purely for the sake of ~science~) I mixed equal parts corn starch and cocoa and rubbed it into my scalp. It soaked up a lot of the oil — but also left my hair feeling pretty starchy, stiff, and crispy. (Also? Washing out my chocolate-y hair was a bizarre experience, LOL. I literally smelled like pudding.)
Emily Shwake
---
[ad_2]