[ad_1]
"YOU'RE WELCOME!" —Black women everywhere.
Du-rags that can get you racially profiled or land you front row at fashion week, depending on your melanin levels.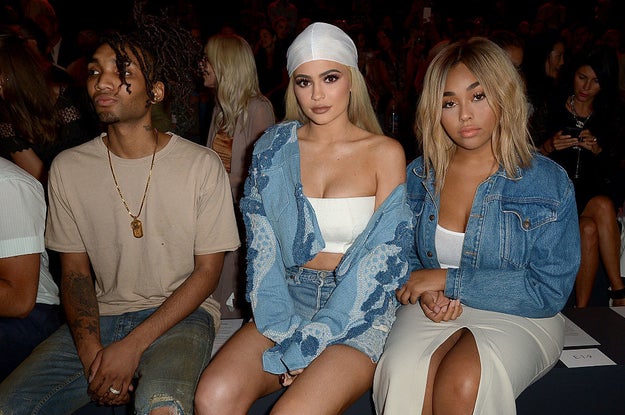 Really, black men own the popularization of du-rags. BUT, you wouldn't have black men without black women. Du-rags are basically the black man's version of the black woman's satin scarf or bonnet. They protect the hair, keep it moisturized, and aid in the formation of sea-sickening waves when tied down after a good brushing. They are also the piece of fabric black moms tell their black sons to take off their heads before leaving the house, for fear the covering will amplify their presence as black men and increase their already high likelihood of being profiled. But to the white mainstream, du-rags are simply a fashion accessory that you can safely rock in the whitest spaces — like front row at New York Fashion Week.
Gustavo Caballero / Getty
And jumbo door knockers, bamboo earrings, and gold hoops that can either get you followed around a store or a top spot on Billboard.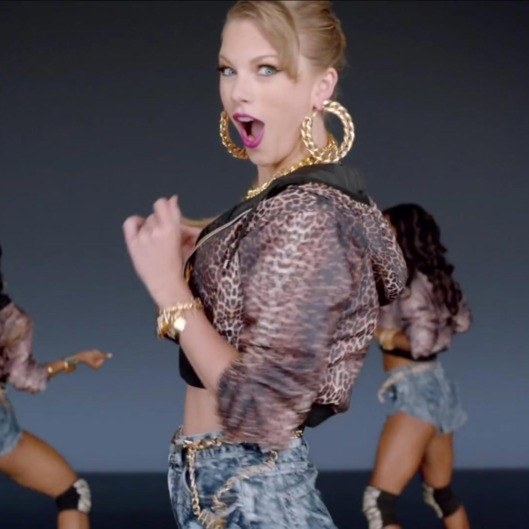 Taylor Swift isn't exactly known for her cultural consciousness, so it was no surprise when the pop star's video for "Shake It Off" dropped. In denim booty shorts, knee pads, a cropped leopard bomber, and jumbo gold hoops, Swift tried to wine and twerk her derrière while encouraging listeners to "shake it off", "Cause the players gonna play… And the haters gonna hate." Her look was very similar to that of Salt n Pepa's for classic videos like "Shoop" and "Push It." It's also the look that — when worn by black girls in my retail jobs as a teen — my store managers would instruct the sales associates to closely watch. One time I actually witnessed a store manager put a sensor in her own pocket while trailing a bunch of black teens (who were dressed similarly to Swift) out the door. When the alarm went off, triggered by her planted sensor, she asked the girls if she could check their bags just as routine. She was shocked when she didn't find anything.
youtube.com / Via vulture.com
Timberlands, a white t-shirt, and jeans for an "all- American" look.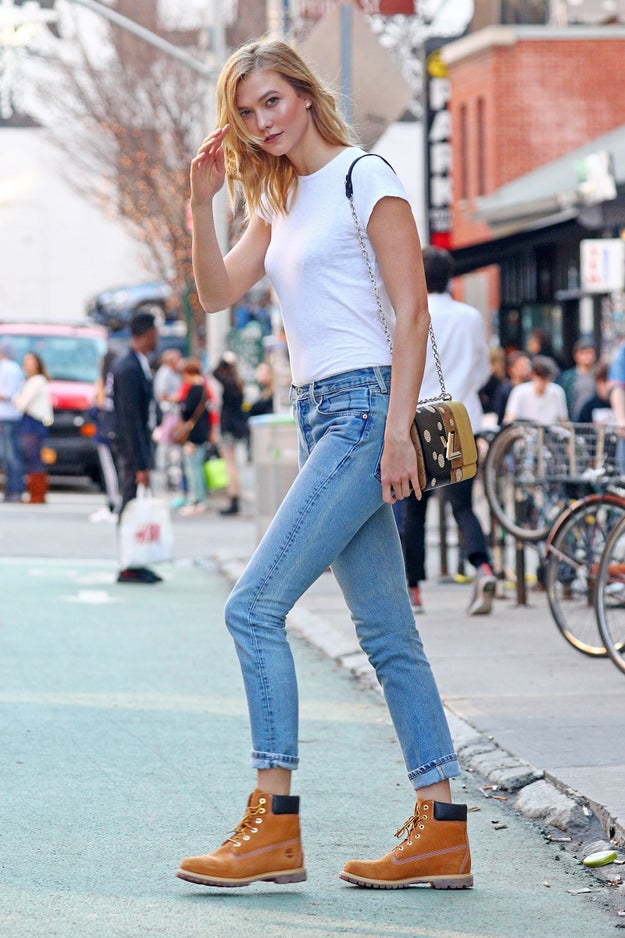 After pics of Karlie Kloss wearing classic Timbs surfaced, Vogue dropped the headline "Karlie Kloss Has a Fresh New Spring Shoe Idea—And You Might Already Own a Pair." The fashion outlet wrote, "Kloss took the boots' down-home vibe and ran with it in light-wash blues casually cuffed at the ankle and a tiny white T-shirt—a look as all-American as she is." The story sparked confusion among black women, as a white tee, snug jeans and Timberlands have been the unofficial I-don't-have-time-but-I'm-still-trying-to-be-cute getup for as far back as our memories take us. Wheat (the "signature yellow" color Vogue referred to) Timbs have been a style staple in communities of color since the glory days of hip-hop, so the "new idea" was a thing long before Karlie Kloss was Karlie Kloss.
Splash News
Nameplate necklaces that were suddenly a must-have item after their major TV debut.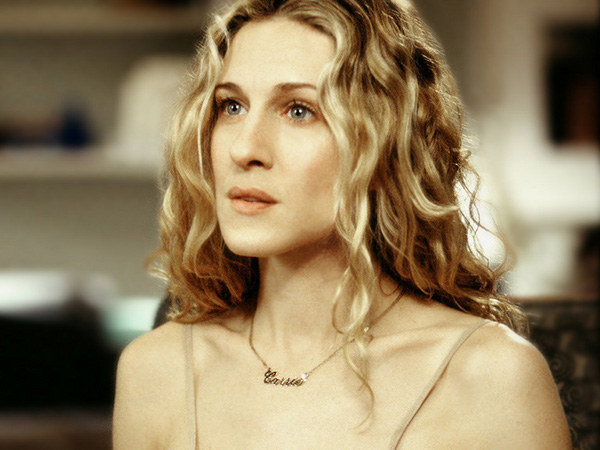 Sarah Jessica Parker's character Carrie Bradshaw wore a nameplate necklace in the highly popular TV show, Sex and The City. Naturally, it was then that wearing your name around your neck became a thing to white women. Patricia Fields, costume designer for the show, told InStyle that she was introduced to the jewelry by "kids in the neighborhood" of her New York shop and they "became a universal, long-lasting thing" after she and Parker agreed to make it part of Carrie's look.
But for black and brown women, getting a nameplate is and has been as normal as April showers. "They're an unequivocal and proud proclamation of our individuality, as well as a salute to those who gave us our names," Journalist and Emmy-winning producer Collier Meyerson writes. "The necklaces are a response to gas-station bracelets and department-store mugs emblazoned with names like Katie and Becky. But most of all, they're a flashy and pointed rejection of the banality of white affluence."
HBO
---
[ad_2]