[ad_1]
"Pay me what you owe me." —Beyoncé and every other black woman.
A lot of people perceived the comment as racist and took to Twitter to express their feelings. Activist and writer Brittany Packnett was one of them.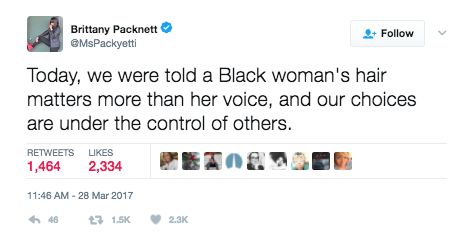 She tweeted how these instances of racism against black women in the workplace were all too common, and urged black women to share their "Maxine and April" stories using the hashtag #BlackWomenAtWork.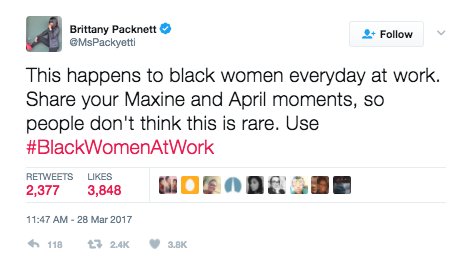 The "April" in the tweet is in reference to the White House press conference on March 28 in which White House press secretary Sean Spicer told American Urban Radio Networks reporter April Ryan to "stop shaking your head" and accused her of being "hell-bent" on being biased after she asked him a question about the perception of the U.S. administration's ties to Russia, according to USA Today.
Black Twitter joined Packnett and recalled their own experiences of what it's like to be a working black woman.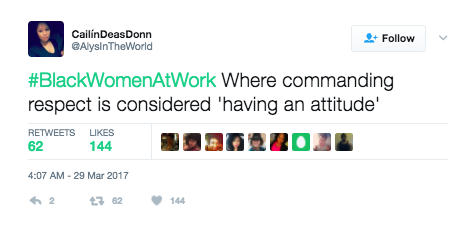 ---
[ad_2]