[ad_1]
Even the opening credits have something you'd never notice.
The title screen during the opening credits decays a little every season.

AMC
There's a creepy face in a tree during the first episode.
AMC
Edwin Jenner's warning to Rick in the Season 1 finale is the title of the Season 7 premiere episode, in which Rick and his group meet Negan and reach their low point.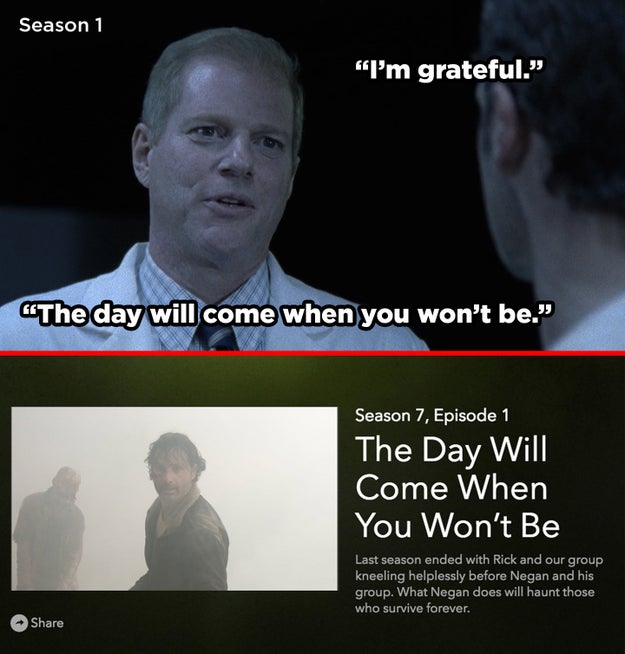 AMC
What Merle says while stuck on the roof is the same as what he says right before the Governor kills him.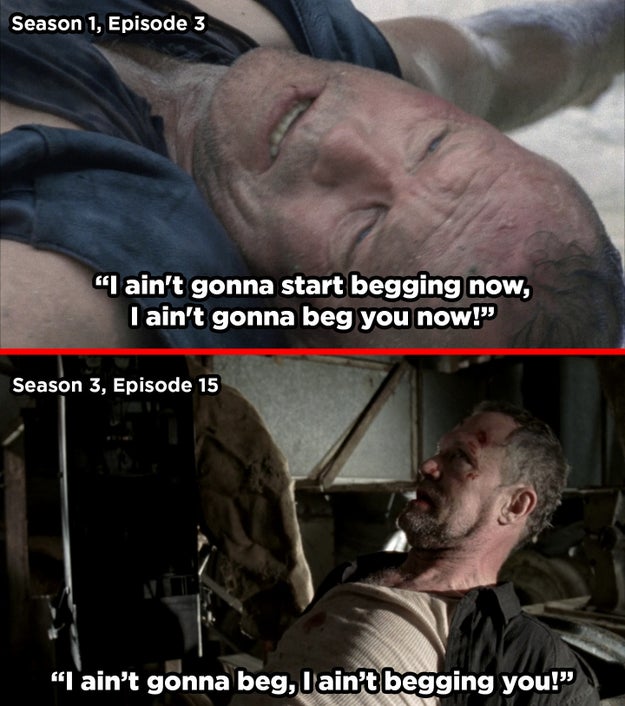 AMC
---
[ad_2]