[ad_1]
♫ And crown thy good with sisterhood… ♫
Angelina and Sarah Grimké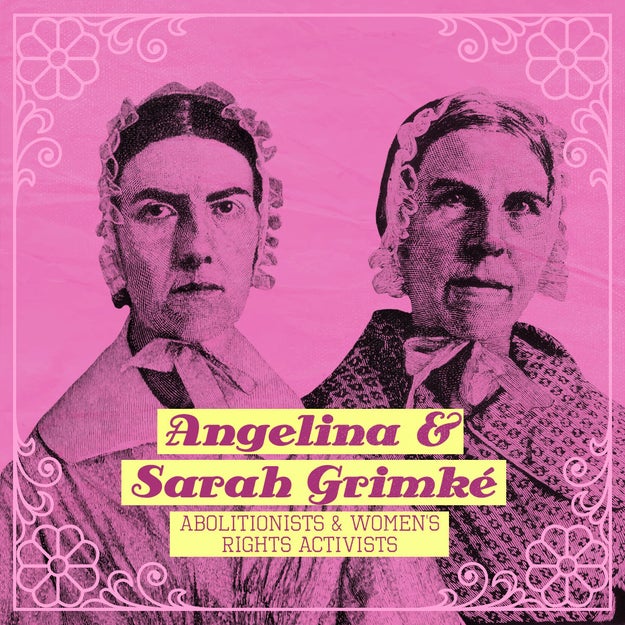 The Grimké sisters were 19th century women's rights activists and abolitionists, which is extra impressive, considering their wealthy father owned hundreds of slaves in their hometown of Charleston. The Grimkés said "nah" to their life of luxury, moved north and became Quakers, and gave lectures about their experiences witnessing the brutalities of slavery. Despite getting publicly ridiculed for speaking to "promiscuous meetings of men and women together", they persisted — Angelina's Appeal to the Christian Women of the South drew groundbreaking parallels between women's rights and abolitionism, and Sarah and her husband Theodore Weld's American Slavery as It Is: Testimony of a Thousand Witnesses shook the public's understanding of slavery. Renegades till the very end, they even tried to vote in the 1870 election because of the gender-neutral language of the15th amendment. Go Grimkés!
Jenny Chang / BuzzFeed
Margaret and Roumania Peters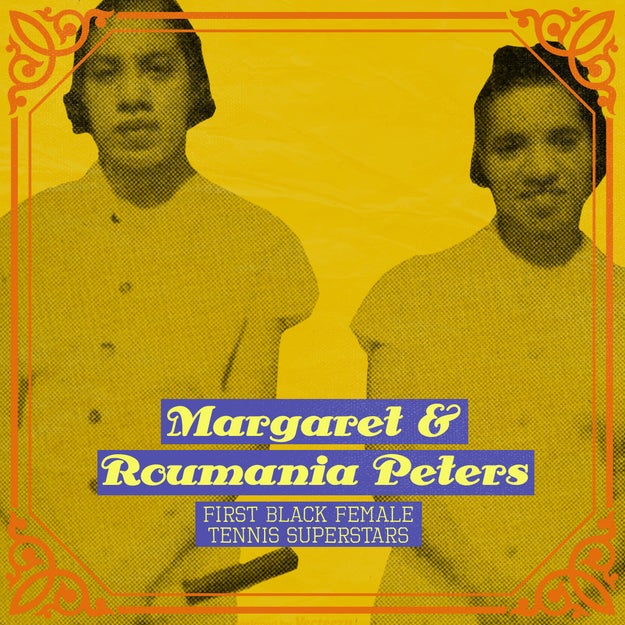 The Peters sisters — often called "Pete" and "Repeat" in their day — were the Venus and Serena Williams of the mid 20th-century tennis scene. When the tennis legends got their start in the 1930s, pro tennis was segregated, so they played in the all-black American Tennis Association, and they became famous for completely dominated the competition. Together, they won 14 doubles titles between 1938-1953; on her own, Roumania won two singles, one of which was against the legendary Althea Gibson. That's some real sibling ~love~ right there.
Jenny Chang / BuzzFeed
Trung Trac and Trung Nhi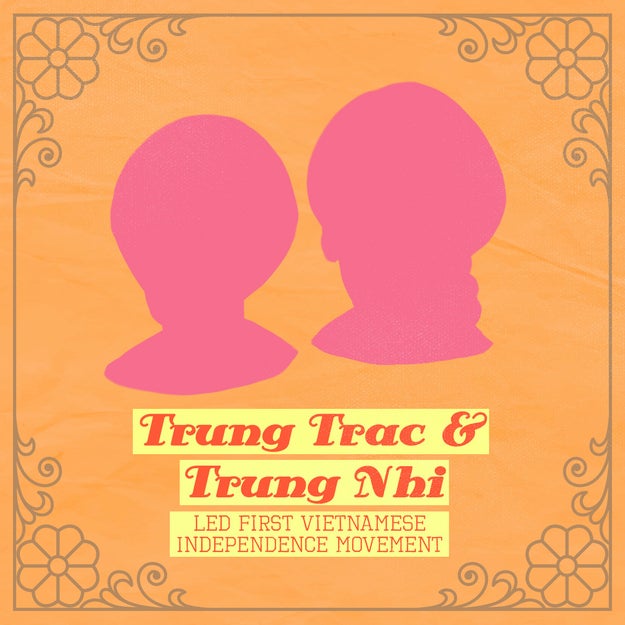 The Trung sisters of ancient Vietnam are the badass sheroes you've been looking for. They led what's now considered the first Vietnamese independence movement by successfully rebelled against their Han Chinese leaders and establishing their own independent state. Trung Trac and Trung Nhi ran their matriarchy for three years, but they chose to commit suicide rather than admit to defeat by Chinese troops in 43 CE. The actual queens are now regarded as national heroines of Vietnam.
Jenny Chang / BuzzFeed
Stefania and Helena Podgórska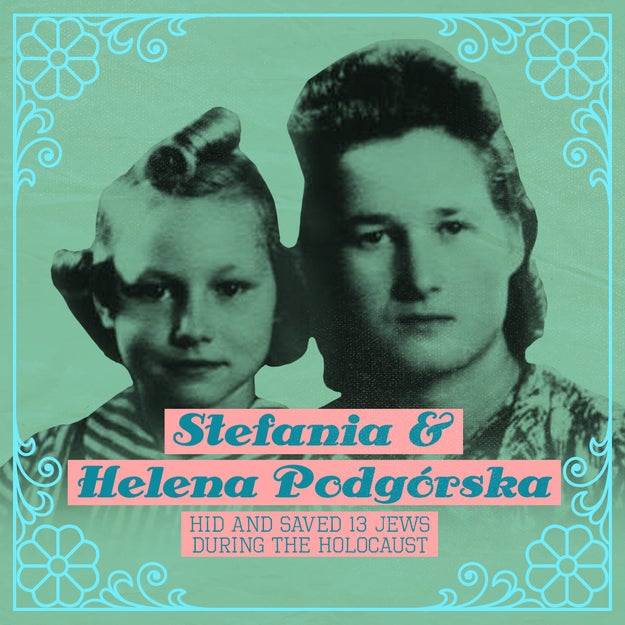 The Catholic Podgórski sisters were just 16 and six years old when they started hiding 13 Jewish men, women, and children in the attic of their house in Poland during WWII. By that point, their father had died, and their mother had been sent to a forced labor camp, so teenaged Stefania was running the show, bravely breaking the law even as an SS officer lived next door. Desperate for money, Stefania knit sweaters to trade for food for everyone in hiding. When a German officer demanded that the sisters move out of the house, they insisted on staying out of solidarity. In the end, all 13 Jews they hid for 2 1/2 years survived the war, and the Podgórskis were honored as Righteous Among Nations. Righteous indeed.
Jenny Chang / BuzzFeed
---
[ad_2]