The "T" emoji appears to have been removed from the app as of Tuesday afternoon.
Grindr released its very own emoji keyboard this week, allowing users with the latest update of the hook-up app to message, flirt, and express their sexual preferences with the help of an array of cartoon images.
The "gaymoji" set ranges from alcoholic drinks to sexual positions — and yes, there are plenty of eggplants.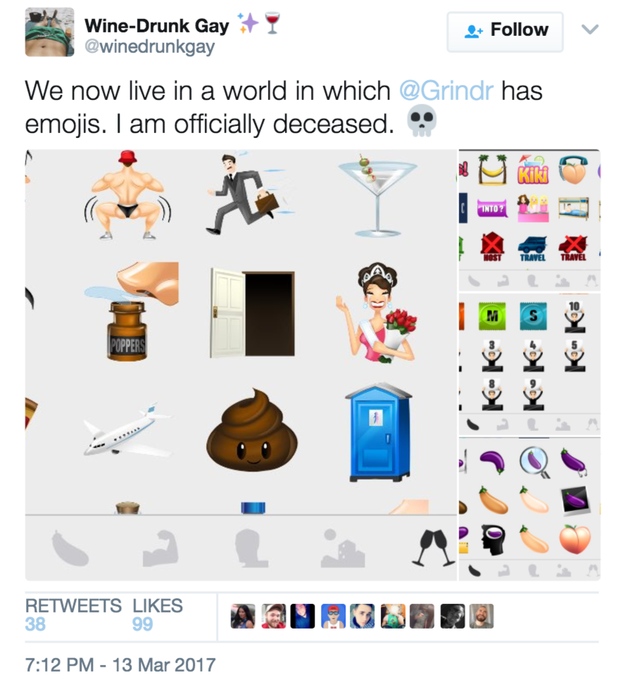 "Almost 20 percent of all Grindr messages already use emoji," Landis Smithers, Grindr's creative director, told The New York Times of the new release. "There's this shift going on culturally and we need to follow the users where they're taking us."
Users quickly jumped on social media to share their excitement, or disapproval, concerning the new feature.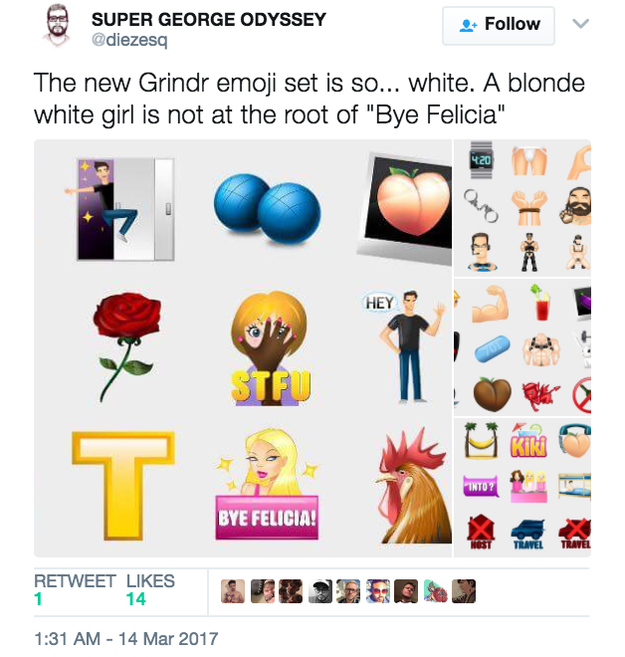 ---