Jon Stewart made a surprise visit to see his pal Stephen Colbert on The Late Show and slammed the media for obsessing over Donald Trump — especially given the fact that the president repeatedly makes false statements.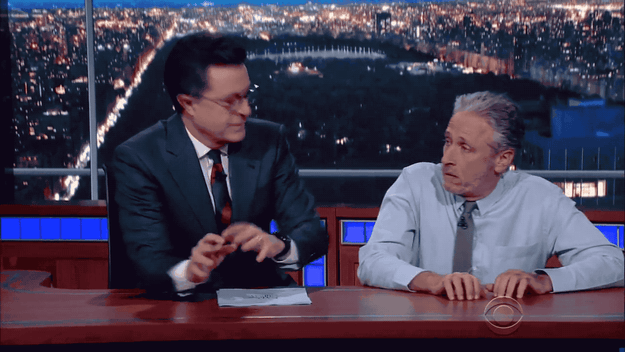 Veteran late-night television host Stewart crawled out from under Colbert's desk Monday night to skewer the comments the president has made in his first month of office and to criticize how the media has responded.
The segment began with Colbert addressing Trump's "hostile relationship" with the media, including last week's incident where White House press secretary Sean Spicer banned certain news organizations from attending a news briefing.
"I can't believe the guy has the balls to get away with that," Stewart said as he went on a rant about false statements the president has made in the past month.
"He's lying on purpose — you want to know how?" Stewart says. "Because he constantly says the phrase 'believe me.' No one says 'believe me' unless they are lying."
Colbert went on to ask Stewart if banning any members of the press is un-American.
"Hey guys, hey media," Stewart said. "So, I heard Donald broke up with you. Stings a little, doesn't it? You finally thought you'd met your match. A blabbermouth who's as thin-skinned and narcissistic as you are. Well, now it's over. Well, good riddance, I say. Kick him to the curb."
"It is time for you to get your groove back, media. Because let's face facts: You kind of let yourself go a little bit for these past few years. You put on a few pundits, obsessing 24 hours a day, seven days a week, about this one guy."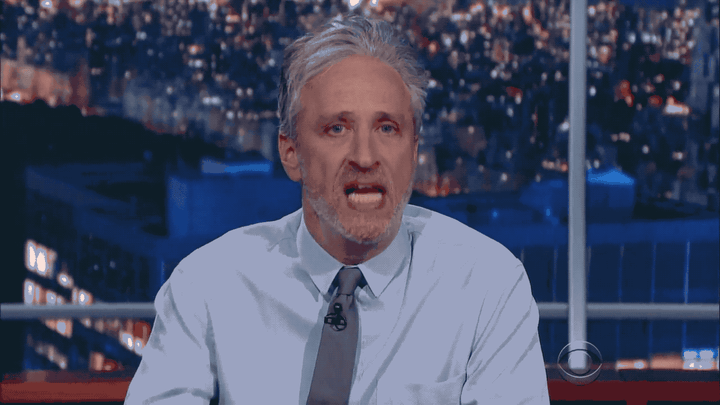 He went on to say that the media kept chasing after Trump during the primaries and election by saying he will become more presidential once he takes office.
"Yeah, how'd that work out?" Stewart added. "It didn't. And you know why? Because 70-year-old men don't get less cranky or racist as time goes by. Unless they happen to be visited by three spirits in the night."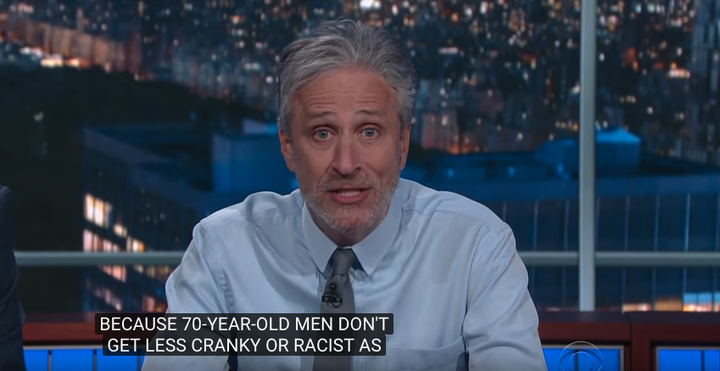 "Here's my point, media," Stewart concluded. "This breakup with Donald Trump has given you, the media, an amazing opportunity for self-reflection and improvement. Instead of worrying about whether Trump is un-American, or if he thinks you're the enemy, or if he's being mean to you, or if he's going to let you go back into the briefings, do something for yourself. Self-improvement! Take up a hobby. I recommend journalism."
Watch the full clip here: