Mohamed told the reporter he was fleeing because "America is [the] problem now."
Over the weekend, at around 4:30 am, CBC reporter Nick Purdon approached a man near the US-Canada border who said he had been trekking for over 21 hours in subzero temperatures to flee the United States. Purdon filmed their encounter:
Purdon was on assignment at the time for a possible story about asylum seekers from the United States to Canada.
He was driving along a road where CBC reported several Somali refugees have made the dangerous trek to Manitoba to flee the US since Donald Trump took office.
The man revealed that his name was Mohamed. He said he was originally from Somalia, and that he had started walking "in the morning" intending to cross into Canada. Temperatures fell to -17 degrees Celsius when he was stopped near Emerson, Manitoba.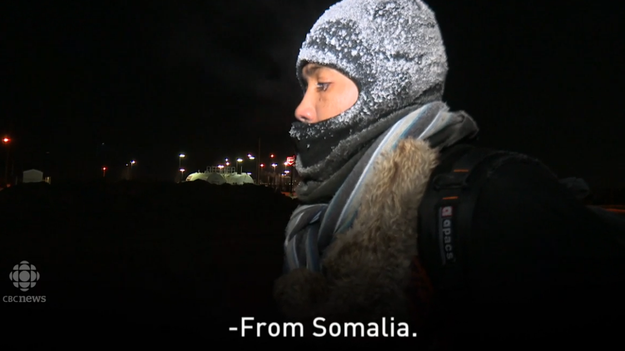 Visibly fatigued and huddled over, Mohamed told Purdon he did not know where he was.
"You're in Canada," Purdon responded.
Purdon told BuzzFeed News while they were waiting on the side of the road, Mohamed said to him, "I have a problem. America is [the] problem now."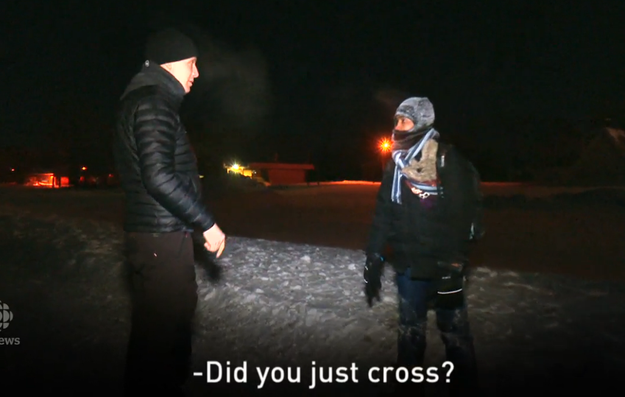 Purdon then called the local Royal Canadian Mounted Police so Mohamed could get immediate medical care.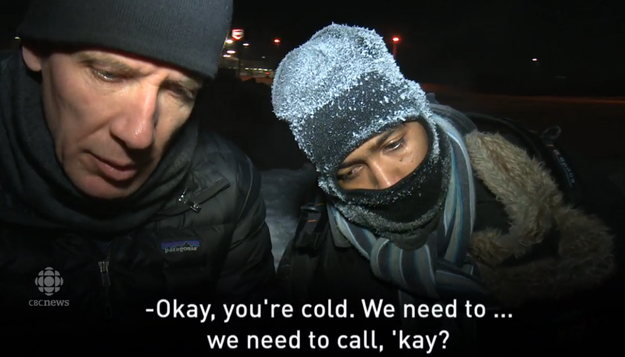 In the CBC footage, Purdon told the RCMP police Mohamed is concerned he's in the hands of American police.
The RCMP officer assures Mohamed that he's with the Canadian force and that he will take him "over to the Canadian port" so his refugee claim can be heard.
After getting another confirmation from Purdon that the officer is Canadian, Mohamed finally decides to get into the officer's car.
Purdon told BuzzFeed News Mohamed was then taken to Canadian border services.
---