Most everyone who celebrates the holiday of love does so without realizing the history behind the tradition of flower giving. This holiday was named after several Christian martyrs who had the name of Valentine. This certainly is a traditional Christian holiday as it was established around A.D. 500 by the Roman Catholic Church Pope Gelasius the first, but then later was removed by Pope Paul the sixth in 1969.
In the Middle Ages Valentine's Day became a tradition of love and flower giving as courting and romantic love blossomed. It was not until the 19th century that lovers began giving greeting cards to each other.
But how did the Legend of Love begin?
St. Valentine was a persecuted Christian who was eventually martyred because of his faith. When a Roman Emperor named Claudius II tried to convert Valentine to paganism in order to spare his life, he refused and in turn tried to convert Claudius to Christianity. The love that he showed for his Christian belief, even unto death displayed an uncommon love. However, prior to his execution St. Valentine performed a miracle to display the power of the love of God; and he healed the blinded daughter of the jailer who kept guard over him.
This however does not provide an explanation for sentiment, and additional folklore tells that Claudius forced the soldiers of his army to remain single and not to marry wives, so that his army would be stronger. But Valentine out of respect for the Godly institution of holy matrimony secretly married the soldiers and women. Once this was discovered Saint Valentine was arrested and became the Martyr for love.
What types of flowers are traditionally given on Valentine's Day?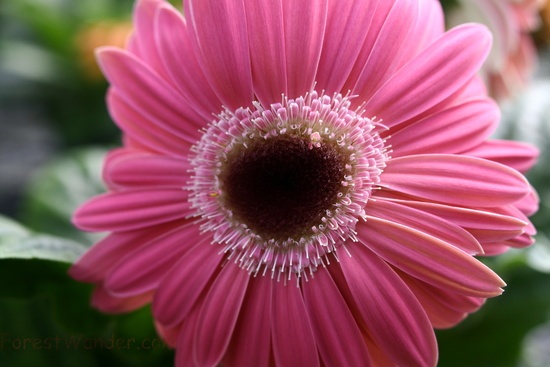 Roses are the number one most popular flower given on Valentines Day with long lasting blooms and a strong fragrant smell you can't go wrong with these.
Tulips are next to the most popular flower given for Valentines they last a long time and are very beautiful
Daisies come in various colors and sizes and are a welcome favorite for Valentine bouquets
Azaleas are a beautiful type of flower given in Valentine flower arrangements
Wild Flowers such as Daffodils make a nice sentimental gift from the heart as you often will need to go and pick these flowers yourself
Valentine's Day is Celebrated Internationally
Valentine's Day is celebrated all over the World by many cultures and ethnic groups.
France the holiday is known as "Saint Valentin"
Sweden the holiday is called "All Hearts Day"
Finland it is called "Friends Day"
Turkey recognizes Valentines Day as "Sweethearts Day"
Slovenia recognizes this holiday as the beginning of spring and appropriately calls it "Valentine the First Saint of Spring"
South American Cultures recognize Valentines as the "Day of Love and Firendship"
Asian Countries widely recognize Valentine's Day and spend more money than any other culture on gifts
Although some countries and religions have banned the holiday the power of love has overcame many throughout the world and they willing celebrate one of nature's most treasured feelings.
Candy and Cards are nice to give on Valentine's Day. However nothing seems to show such affection as a wonderful bouquet of flowers for your sweetheart.
Consider the times when little boys thought of their little girl sweethearts as he plucked the pedals from a daisy saying
"She Loves me…She Loves me not…She Loves me… She Loves me not… SHE LOVES ME!"