[ad_1]

"Immigrants make America great (they also cooked your food and served you today)," the statement reads.
Journalist Mary Emily O'Hara noticed the note as she was paying for breakfast this past weekend. She posted the receipt on Twitter, where it's been shared more than 80,000 times.

Mark Simmons
Wikimedia
Simmons, who moved to the US from New Zealand, told DNAinfo, that workers at Kiwiana restaurant come from five different countries and Trump's controversial comments and actions undercut the core of the restaurant industry.
"I added that message to the bottom of the receipts recently, to remind ourselves [and] our customers that immigrants are quite often the backbone of the hospitality industry," he said.
While the pro-immigrant dig at Trump has garnered mostly positive feedback, his brunch prices are another story.
Several Twitter users balked at O'Hara's $46 brunch tab, wanting to know "why the hell is french toast $13.00?"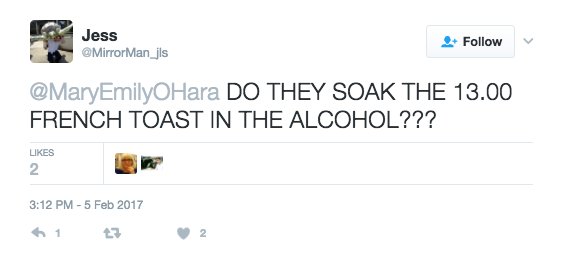 [ad_2]