[ad_1]

"America first, Australia sucks, your reef is failing, prepare to go to war."
Alec Baldwin returned to SNL this week to recreate Donald Trump's first days in the White House, and everything is going fine enough until…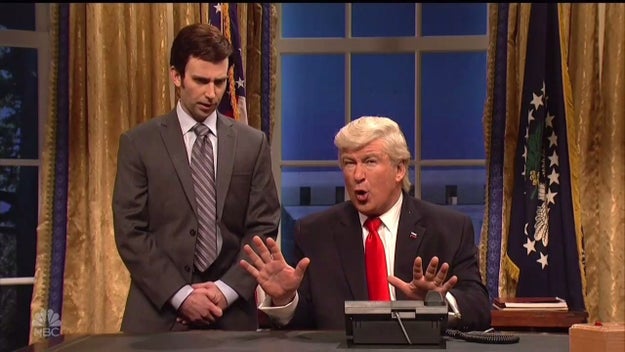 NBC
"Bring in Steve Bannon."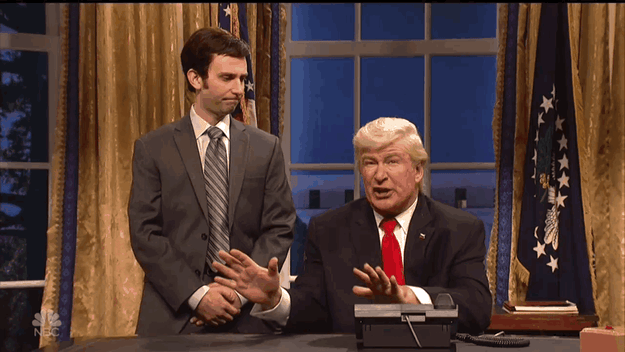 NBC
Being president is hard work, and it's been a rough day for the new president.
"I've had a long day. I'm tired and cranky. And I feel like I could just freak out on somebody," Trump says.
"Then maybe you should call Australia," Bannon says.
"I haven't been briefed or anything, but what could go wrong?" Trump asks.
"Thank you, Mr. Trump, for accepting our refugees," Australian Prime Minister Malcolm Turnbull says.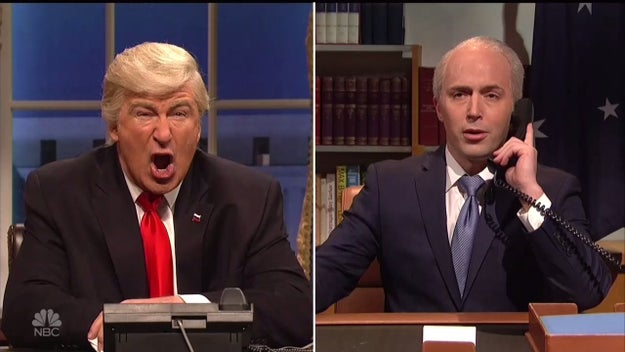 ---
[ad_2]