[ad_1]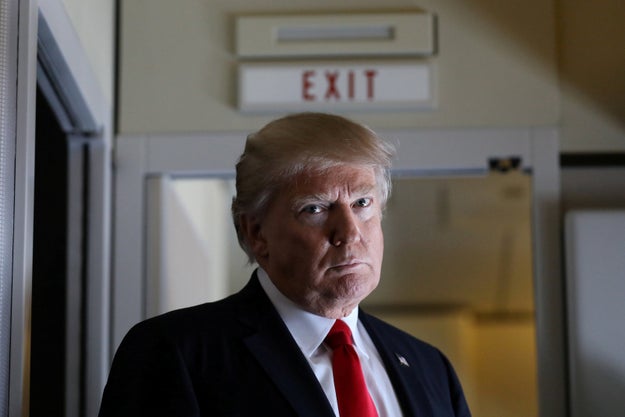 Carlos Barria / Reuters
WASHINGTON — Justice Department lawyers on Saturday filed a notice they will be appealing a federal judge's order that halted enforcement of multiple parts of President Trump's refugee and travel ban executive order.
The filing came in response to the Friday night order from US District Judge James Robart halting enforcement of much of President Trump's Jan. 27 executive order temporarily stopping visa-holders from seven majority-Muslim countries from entering the US and shutting down the US refugee program temporarily and entrance of Syrian refugees indefinitely.
The move made official what the Trump White House had promised on Friday night and followed a day of acrimonious tweeting from the president, who, at one point, tweeted that "[b]ecause the ban was lifted by a judge, many very bad and dangerous people may be pouring into our country."
The appeal over Executive Order 13769 now goes to the US Court of Appeals for the Ninth Circuit, which hears federal appeals from a wide swath of the Western states, as well as Alaska and Hawaii.
On Friday night, US Customs and Border Protection held a call with airlines instructing them that things should basically go back to how they were before the executive order was signed. On Saturday, the State Department made that official in a significant way by reversing the provisional revocation of visas that the department had authorized after Trump signed the order. The Department of Homeland Security, under which CBP is organized, also issued a statement Saturday detailing that DHS stopped implementing the affected sections of the executive order.
This is a developing story. Please check back at BuzzFeed News for the latest developments.
[ad_2]