[ad_1]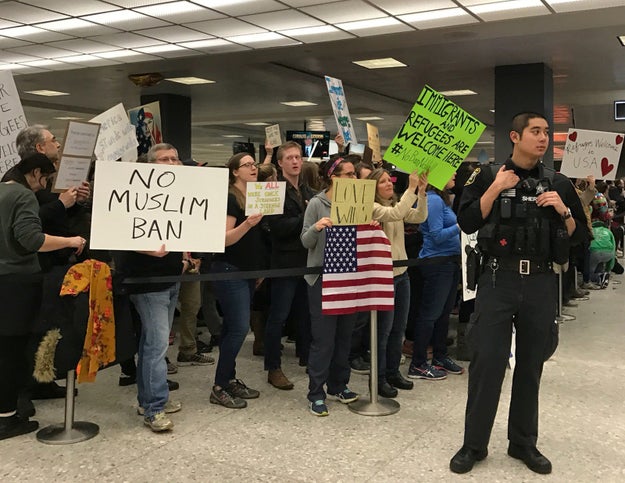 Staff / Reuters
ALEXANDRIA, Virginia — A federal judge overseeing one of several lawsuits challenging aspects of the Trump refugee and travel ban executive order had harsh words for the administration on Friday.
US District Judge Leonie Brinkema extended an order providing access to lawyers and preventing the deportation of lawful permanent residents from Dulles International Airport.
In the course of the hearing, however, the Justice Department also put a number on the number of visas affected by the temporary ban on travel from seven Muslim-majority nations: 100,000. The number represents approximately 1% of all visas issued by the US in a given year.
Brinkema, who noted that she handled cases relating to the attacks of Sept. 11, 2001, said in court Friday that she had never seen a public outpouring like the one she has seen in response to the executive order.
"This order touched something in the US that I have never seen before," she said.
The president has broad discretion to act on immigration matters, Brinkema noted, but "it's not unfettered." Not all of the thought that should have gone into the executive order did, she added.
During the hearing, Brinkema also held that Virginia could intervene in the case, over the objection of the Justice Department. The move means the lawsuit could continue even if the Justice Department resolves the claims brought by the individual plaintiffs who initially brought the case.
Although Virginia had questioned whether the attempt to settle claims with the named plaintiffs was an attempt to keep Virginia from joining the lawsuit, Erez Reuveni, a senior litigation counsel in the Office of Immigration Litigation at the Justice Department, pushed back against that, saying, "We will meet Virginia in court, I have no doubt about that," and later adding, "We are not trying to run and hide."
In court on Friday, Reuveni said about 100,000 visas had been revoked in the wake of the president's issuance of the executive order; an earlier State Department memo said that they had been "provisionally revoked."
Near the end of the hearing, Brinkema said it was a "real problem" when people were vetted by the US government and authorized to come to the United States, only to have that authorization revoked without fact-finding and hard evidence that there was a need to do so.
"It has obviously thrown hundreds of thousands of people into states of discomfort," she said.
In response to Virginia's request that federal officials show that they were following Brinkema's initial order, the judge said that she was troubled by accusations regarding denial of counsel but would hold off for now on taking any action on the request.
[ad_2]