[ad_1]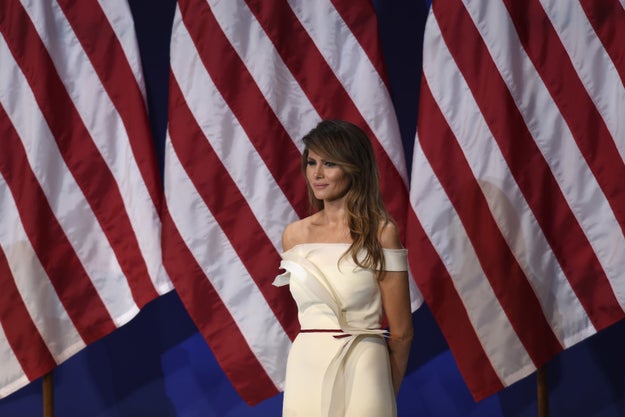 Saul Loeb / AFP / Getty Images
A judge in Maryland on Thursday dismissed Melania Trump's $150-million defamation lawsuit against the Daily Mail, ruling the state court lacked jurisdiction to hear a case involving a foreign company.
Trump filed her lawsuit against the Daily Mail and Maryland-based political blogger Webster Griffin Tarpley, who runs Tarpley.net, in September, claiming she was defamed by what she said were false stories that she once worked as a "high-end escort" and that she suffered from a "full-blown nervous breakdown" due to the stress of the presidential campaign.
After the lawsuit was filed, the Daily Mail published a lengthy retraction, saying their article merely discussed allegations that were made about Trump in a book on Amazon and in an article by a Slovenian magazine and did not intend to imply they were true.
But attorneys for the Daily Mail also argued in court documents that the British media company had no ties to the state of Maryland. The MailOnline website is owned and published in the United Kingdom, and has a principal office in New York, according to court documents. Trump's attorneys tried to prove there was a direct connection with Maryland because the website receives 4,600 article views per hour in Maryland and 72,600 unique browsers per day from Maryland.
But ultimately Montgomery County Circuit Judge Sharon V. Burrell ruled that was not enough of a connection to establish jurisdiction.
Trump's representatives did not respond to BuzzFeed News request for comment. But a source familiar with the matter said her legal team planned to re-file the case against the Daily Mail in New York.
Trump's lawsuit against the blogger, meanwhile, is still moving forward. A 12-day trial for the case is scheduled for November.
LINK: Melania Trump Files $150 Million Lawsuit Against Daily Mail And Political Blogger
[ad_2]