[ad_1]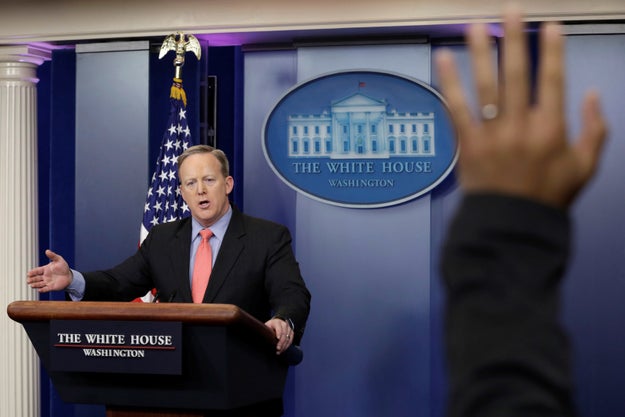 Yuri Gripas / Reuters
WASHINGTON — After several days of confusion and conflicting answers, White House counsel Donald McGahn provided "authoritative guidance" on Wednesday that lawful permanent residents are not covered by the travel ban contained in President Trump's Jan. 27 executive order.
The temporary ban on immigrant and nonimmigrant travel for those from seven majority-Muslim countries was imposed as part of the executive order, and questions were immediately raised about whether lawful permanent residents — green card holders — from those countries would be affected.
Although the Department of Homeland Security initially said they were not covered under the order, the White House overruled that decision. On Jan. 29, however, DHS Sec. John Kelly issued a statement that all lawful permanent resident status would be a "dispositive factor" in determining whether to grant waivers allowing travel, absent "significant derogatory information" about the person "indicating a serious threat to public safety and welfare."
McGahn's memo, written three days later, goes further, clarifying that green card holders do not need waivers because the provisions of the executive order "do not apply to such individuals."
White House press secretary Sean Spicer announced the clarification on Wednesday, but the White House did not make public a copy of the clarification and did not respond to request for more information about Spicer's statement. McGahn's brief memo was, however, filed on Thursday in ongoing litigation over the president's executive order.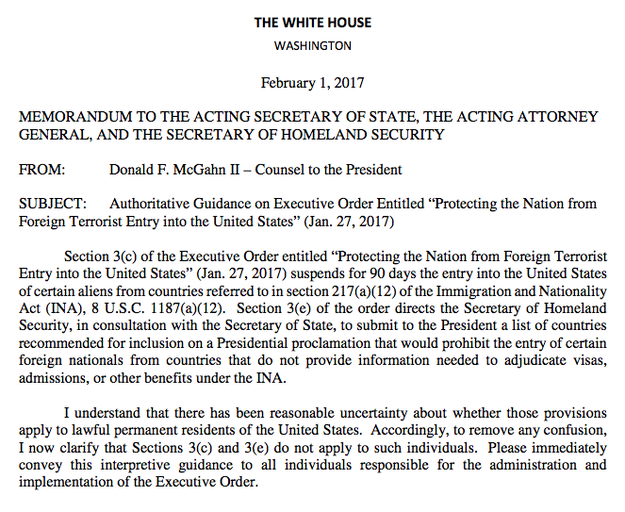 [ad_2]