[ad_1]

Romanians have taken to the streets of the capital to demonstrate a decree that decriminalizes corruption offenses.
Hundreds of thousands of Romanians have taken to the streets of Bucharest, the country's capital, after the government passed an emergency decree that would free officials charged with corruption.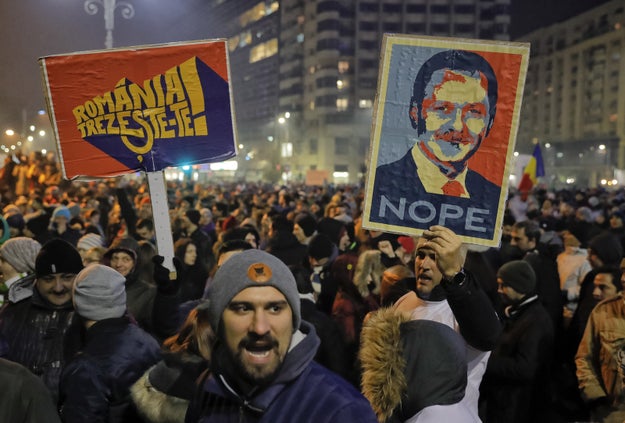 Vadim Ghirda / AP
According to Reuters, as many as 250,000 people marched outside government offices on Wednesday, making this the largest demonstration in the country in decades.
Wednesday's protests highlighted the simmering anger against Prime Minister Sorin Grindeanu's Social Democratic Party (PSD), which has been in power for less than two months. Late on Tuesday night, Grindeanu's cabinet approved a decree that would decriminalize "anti-graft" measures, or abuse of power, conflict of interest and work negligence, effectively freeing a number of officials imprisoned for corruption. The measure would only free those charged with offenses valued at less then $48,000.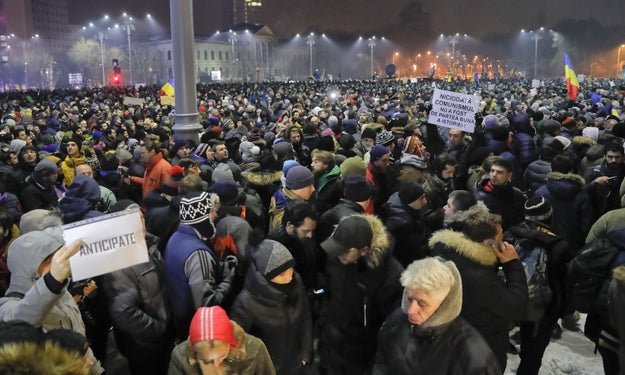 Vadim Ghirda / AP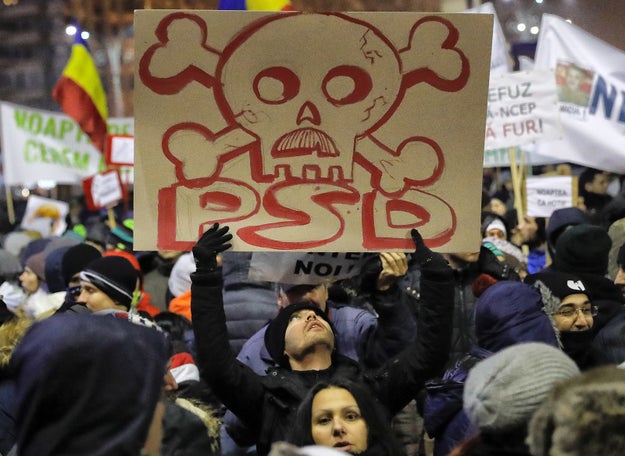 Vadim Ghirda / AP
---
[ad_2]