[ad_1]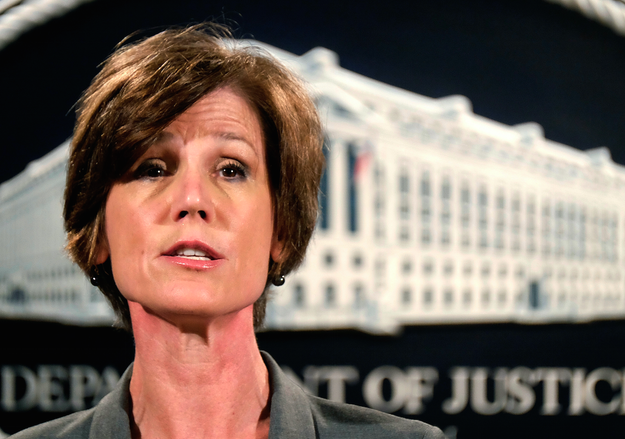 AP Photo/J. David Ake
WASHINGTON — Acting Attorney General Sally Yates has ordered Justice Department attorneys not to defend President Trump's executive order limiting immigration and temporarily halting the refugee program.
"[F]or as long as I am the Acting Attorney General, the Department of Justice will not present arguments in defense of the Executive Order," she wrote, detailing that she is "not convinced" that defending the order met with her responsibilities as head of the Justice Department "to always seek justice and stand for what is right."
The striking move, which follows five district court rulings over the weekend halting enforcement of parts of the order, comes the evening before the Senate Judiciary Committee is due to vote on Trump's nominee for attorney general, Sen. Jeff Sessions.
An additional lawsuit against the executive order was filed by the Council on American–Islamic Relations, with another announced by Washington state Attorney General Bob Ferguson.
Yates took over as acting attorney general upon former Attorney General Loretta Lynch's departure from the job. She previously had been confirmed by the Senate as deputy attorney general in 2015.
Yates has worked for the Justice Department for nearly 30 years, according to her Justice Department biography, beginning as a federal prosecutor in Georgia.
White House spokespeople did not immediately respond to a request for comment, but a spokesperson told pool reporters a statement or other comment would be forthcoming.
Read the message from Acting Attorney General Sally Yates: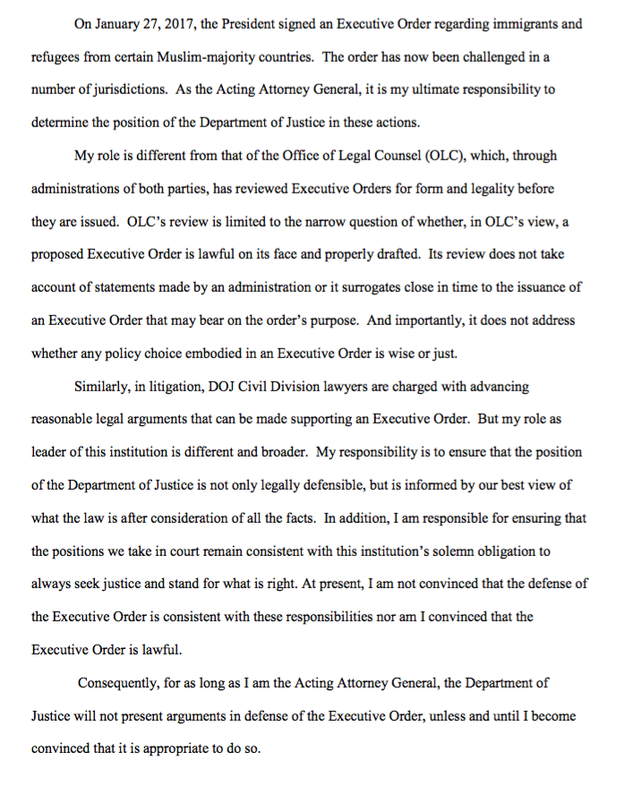 This is a developing story. Please check back at BuzzFeed News for further developments.
[ad_2]