A state of emergency was declared for seven counties in southern Georgia, and storm advisories remained in effect across the region.
At least 16 people were killed in severe weather that swept through the southeast US over the weekend.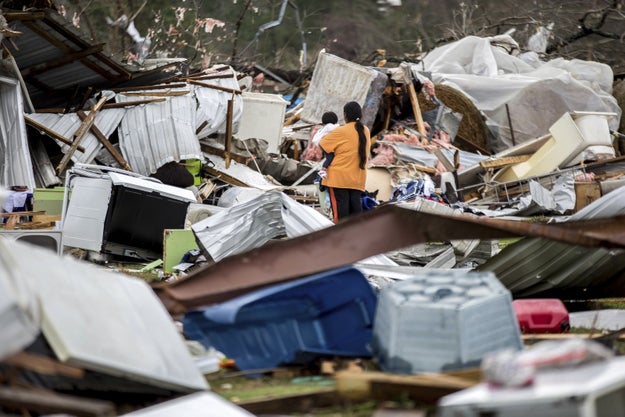 Branden Camp / AP
High winds and hail devastated homes and left people injured. Forecasters also warned of thunderstorms and flash flooding.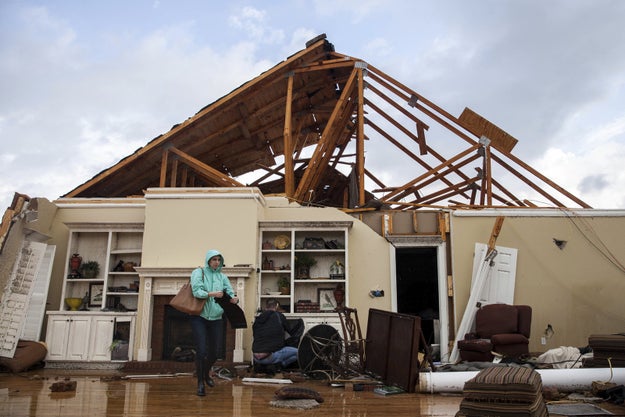 Seven people were killed in a mobile home park near Adel in rural Cook County, bringing the number of people killed in Georgia to 12. At least half the mobile homes in the park were destroyed, as well as other houses and farms in the area.
Branden Camp / AP
In his emergency declaration for seven counties, Georgia Gov. Nathan Deal urged people to continue to be cautious.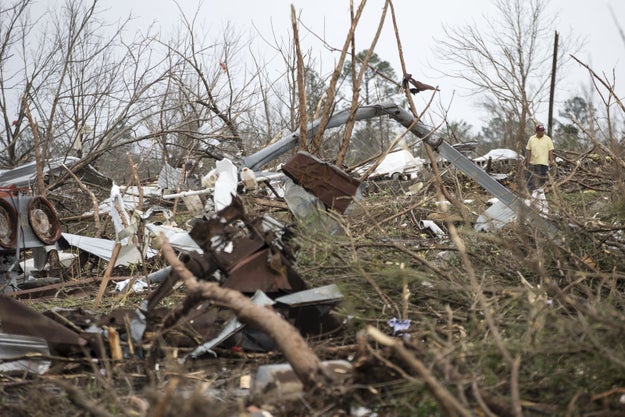 "These storms have devastated communities and homes in South Central Georgia, and the state is making all resources available to the impacted areas," Deal said in a statement. "These storms have resulted in loss of life, numerous injuries and extensive property damage, and our thoughts and prayers are with Georgians suffering from the storm's impact."
Branden Camp / AP
---