[ad_1]

Anna Yocca pleaded guilty to a lesser felony charge in exchange for her release from jail after being arrested in 2015 for trying to abort her 24-week-old fetus with a coat hanger.
After spending more than a year in jail for attempting to self-induce abortion with a coat hanger, 32-year-old Anna Yocca of Murfreesboro, Tennessee, accepted a plea deal on Monday in exchange for her release from jail.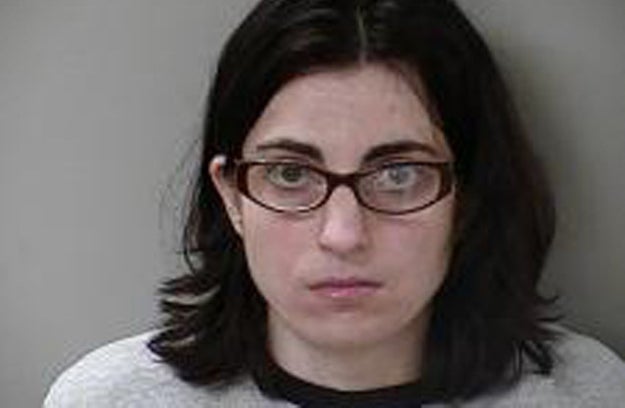 Yocca pleaded guilty on January 9 to one class-E felony count of attempted procurement of a miscarriage — which means, "the administration of any substance with the intention to procure the miscarriage of a woman or the use or employment of any instrument or other means with such intent."
The plea deal also included the dismissal of two other charges brought against Yocca during her year in jail: aggravated assault with a weapon and attempted criminal abortion, The Washington Post reports.
Yocca was officially released from jail on Monday evening, a public information officer at the Rutherford County Sherriff's Office told BuzzFeed Health.
Rutherford County Sheriff's Department / Via buzzfeed.com
"The investigation showed that Yocca went to her upstairs bathroom and filled the tub with warm water … took a coat hanger and attempted to self-abort her pregnancy," according to a police report previously provided to BuzzFeed News by the Murfreesboro Post, which first reported the story.
Yocca became "alarmed and concerned for her safety" due to blood loss, the Post reported, and her boyfriend rushed her to the St. Thomas Rutherford Hospital. The self-induced abortion had failed, but the fetus was close enough to viability that it could survive with medical interventions.
According to the police report, "Baby Yocca," was born with lung, head, and eye problems. Physicians said his quality of life "will be forever harmed." The premature baby was placed in foster care and later adopted.
Because the case did not go to trial, it has not been verified whether the baby's medical problems were a direct result of prenatal injuries incurred from the coat hanger or a result of the baby being born severely premature at 24 weeks, the New York Times reported.
Yocca was initially charged with attempted first-degree murder in December 2015 and faced a series of new indictments over the past year as she waited in jail.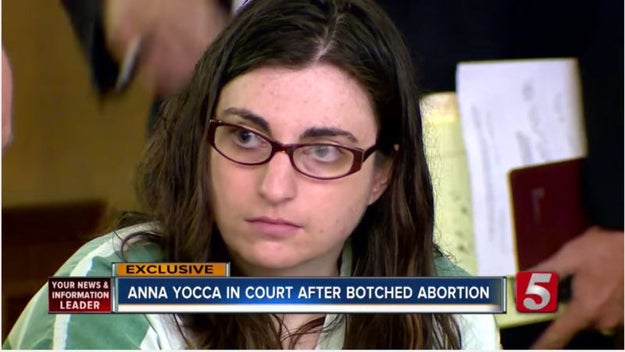 Yocca was arrested on Dec. 9 2015 and held at the Rutherford County Jail on $200,000 bond, according to the Murfreesboro Post. She appeared in court in Nashville by video monitor from the Rutherford jail and pleaded not-guilty. Yocca's boyfriend did not face any charges.
The murder charge was dismissed in February 2016, but several months later Yocca was re-indicted on a new charge of aggravated fetal assault. The indictment was justified by a controversial 2014 law targeting pregnant drug abusers whose babies were harmed by their drug use despite the fact that Yocca has never been accused of illegal drug use, The New York Times reported.
In November of 2016, Yocca was charged again with three felonies: aggravated assault with a weapon, attempted criminal abortion, and attempted procurement of a miscarriage, and faced up to 24 years in jail, NBC News reported. The first two charges were dismissed as part of the plea deal.
WTVF / Via newschannel5.com
---
[ad_2]