[ad_1]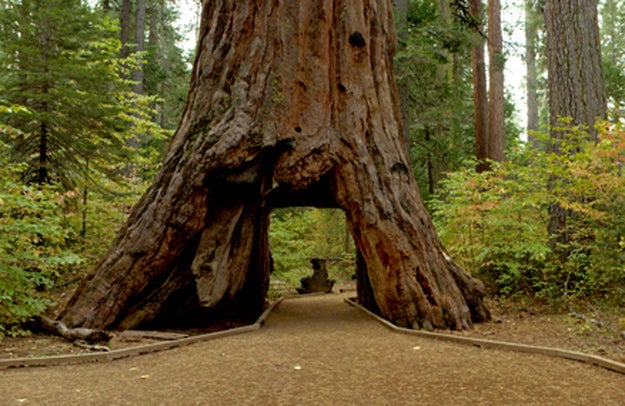 California Department of Parks and Recreation
An iconic giant sequoia tree in California's Sierra Nevada that was hollowed out for cars to drive through was toppled Sunday by a powerful winter storm slamming the state.
The Pioneer Cabin Tree, which may have been more than 1,000 years old, stood in California's Calaveras County and was a popular attraction at Calaveras Big Trees State Park, where it was known by many as simply the "tunnel tree."
"This iconic and still living tree – the tunnel tree – enchanted many visitors," the Calaveras Big Trees Association said in a Facebook post. "The storm was just too much for it."
The giant sequoia, the world's largest trees, are found only on the western slopes of the Sierra Nevada Mountains and can reach a height of 325 feet. Visitors were able to drive through the tunnel of the Pioneer Cabin Tree after it was hollowed out in the 1880s, but in recent years it was only accessible by hiking trail.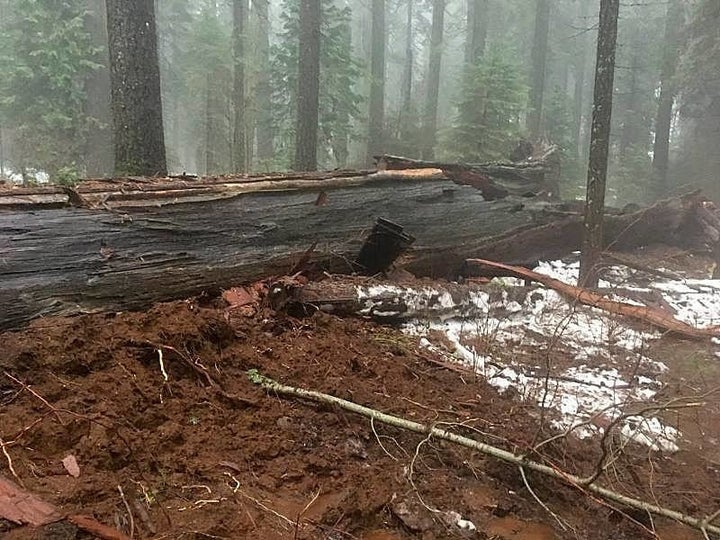 Calaveras Big Trees Association / Via Facebook: calaverasbigtrees
Jim Allday, a volunteer, was working at the park Sunday when the tree came crashing down around 2 p.m. and "shattered" on impact. He said visitors had been walking through the tree just hours earlier.
"When I went out there [Sunday afternoon], the trail was literally a river, the trail is washed out," Allday told SFGate.com. "I could see the tree on the ground, it looked like it was laying in a pond or lake with a river running through it."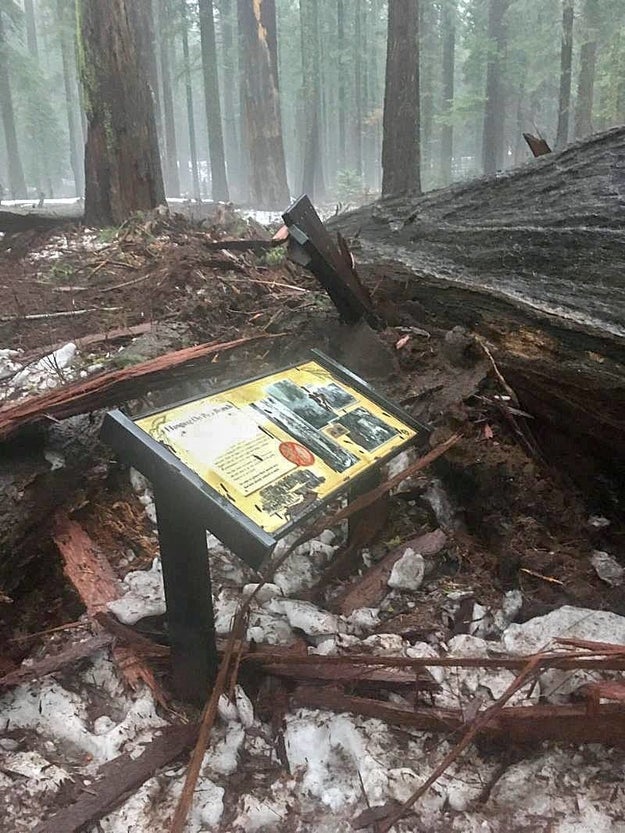 Calaveras Big Trees Association / Via Facebook: calaverasbigtrees
The tree came down as a powerful storm slammed Northern California with heavy rain and snow in the Sierra Nevada Mountains and forecasters warned of the worst flooding in a decade.
The storm also prompted the closure of nearby Yosemite National Park and hurricane-force winds over 100 mph were reported at the crest of the mountains.
"People are in absolute shock," Allday said. "The shame of it is that the history of the park is tied into this tree quite a bit. The inside of the Cabin Tree was covered with etchings from the 1800s. Those are lost now."
[ad_2]