[ad_1]

The Chicago police said they could not confirm if the video was tied to any organization.
Four people were taken into custody Wednesday in Chicago after a Facebook Live video taken by a black woman appeared to show a white man being tied up, assaulted, and threatened as one of the assailants yelled, "Fuck Donald Trump, fuck white people."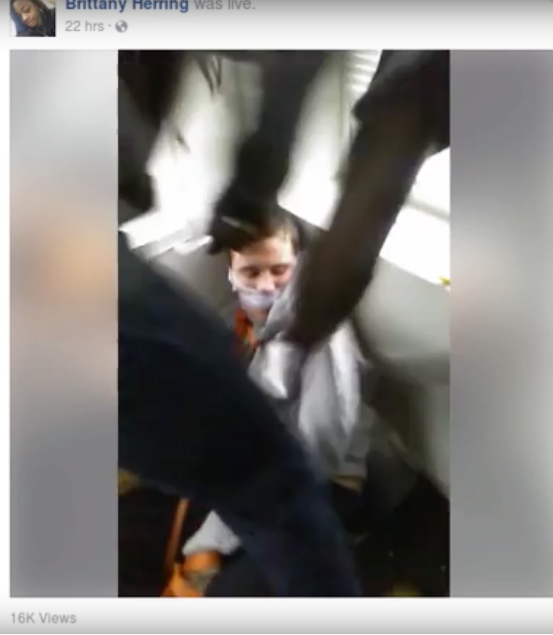 Police charged the four suspects with aggravated kidnapping and hate crime, among other charges on Thursday. They were identified as Jordan Hall, 18; Tesfaye Cooper, 18; Brittany Covington, 28; and Tanishia Covington, 24, WGNTV.com reported.
Police said that the victim — who was reported missing — had "mental health challenges" and that he knew one of the alleged attackers from school.
Facebook
After video of the attack spread on social media, many people — including several prominent members of the alt-right movement — began blaming Black Lives Matter for the attack, leading to the hashtag #BLMKidnapping trending on Twitter on Thursday.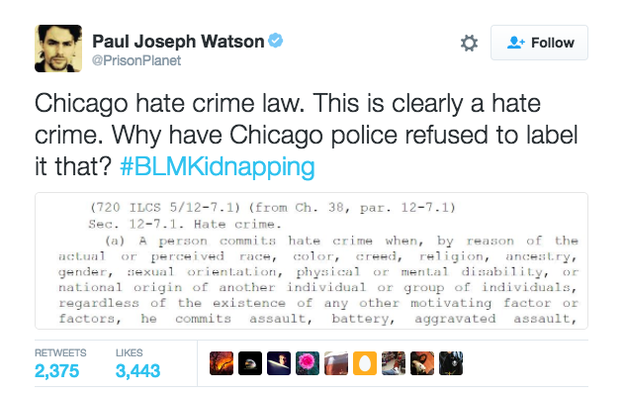 Mike Cernovich, a vocal alt-right member, wrote an article referring to the four suspects as "Black Lives Matter supporters," without offering any evidence of their affiliation with the movement.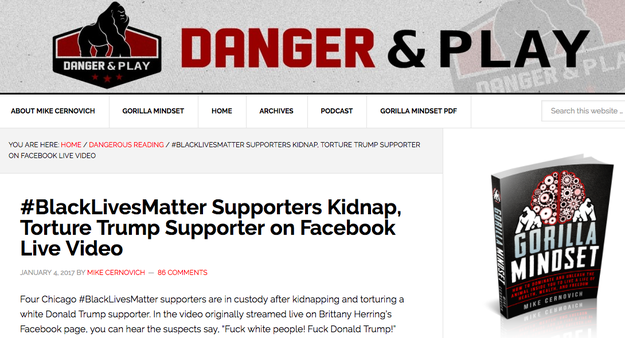 The article was published before police had identified or charged any of the suspects.
Cernovich also popularized the use of the #BLMKidnapping hashtag on Wednesday night.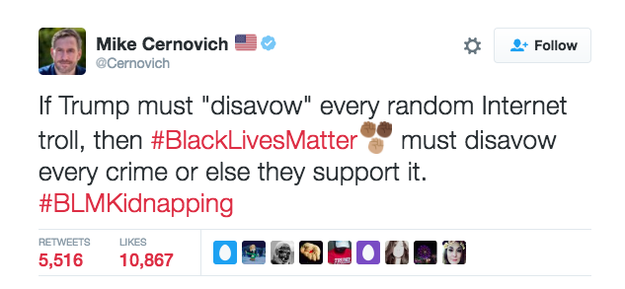 He did not respond to a request for comment.
---
[ad_2]