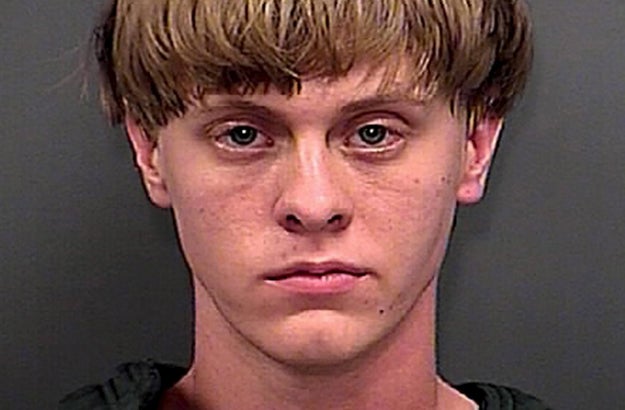 Handout / Reuters
CHARLESTON — Dylann Roof delivered a brief opening statement in the sentencing phase of his trial Wednesday, telling the jury that he is acting as his own counsel so that his lawyers won't try to present evidence of mental illness.
The sentencing trial for the convicted Charleston church shooter began Wednesday after a one-day delay granted so that Roof could have more to prepare his defense. He has elected to represent himself during this phase of trial where the jury will decide if he receives a sentence of life in prison or death.
"It isn't because I have a mental illness that I don't want you to know about," Roof said in his opening statement. "I'm not trying to keep a secret."
"My lawyers forced me to go through two competency hearings," Roof said. He says that the transcripts from those will be made public, adding "my self-representation accomplishes nothing."
"The point is I'm not going to lie to you," Roof said. "There's nothing wrong with me psychologically."
He said that his main problem is "I trust people that I shouldn't."
In closing, Roof said "If you happen to remember anything that my lawyer said" during the guilt phase of the trial "I ask that you to forget it.
During the government's opening statement, prosecutor Nathan Williams said that the government would show that Roof is not remorseful for what he did.
In outlining the evidence to the jury that Roof lacks remorse, Williams showed them a handwritten journal entry that Roof wrote in jail six weeks after his arrest.
"I would like to make it crystal clear that I do not regret what I did. I am not sorry. I have not shed a tear for the innocent people I killed," the note reads. "I do feel sorry for the innocent white children forced to live in this sick country and I do feel sorry for the innocent white people that are killed daily at the hands of the lower races. I have shed a tear of self pity for myself. I feel pity that I had to do what I did in the first place. I feel pity that I had to give up my life because of a situation that should have never existed."
Judge Gergel granted a request from Roof to have an extra day to prepare his defense after a competency hearing was held to decide if Roof remained competent to stand trial and self-represent. That hearing was closed to the public.
Acting as his own attorney, Roof is permitted to question witnesses and address the jury. But the judge has ordered that he not approach the witness stand or jury box during court proceedings.
Prosecutors said they may call as many as three dozen witnesses to testify during the sentencing phase. While Roof told the court that he does not intend to call witnesses or present evidence in his defense.
Last month, Roof was convicted on all 33 counts during the guilt phase of the trial. After six days of evidence and testimony, the jury took just two hours to deliberate before deciding to convict. Seventeen of the charges Roof has been convicted of carry the possibility of the death penalty.
The only possible sentences available to the jury are either the death penalty or life in prison without parole.