[ad_1]

Officials are trying to identify the woman in the Facebook video, that's quickly gone viral, to ban her permanently from the Louisville mall.
On Tuesday, a video posted by Louisville, Kentucky resident, Renee Buckner, showed a woman standing in line at a store in the mall berating another customer for cutting the line. According to Buckner, the woman was set off after another woman added a few items to her friend's transaction instead of getting in line herself.
Buckner wrote on Facebook, "This Hispanic lady was purchasing items and the transaction was almost complete, then her friend brings up some shirts to be added to her purchase instead of getting in line."
She explained that this is what set the woman, seen in the blue-ish/gray sweater in the video, off.
BuzzFeed News has reached out to Buckner to learn more.
The video, taken in a JC Penney at the local Jefferson Mall, showed the woman quickly devolving into a tirade of racist remarks. "Go back to wherever the f*ck you came from," she's heard yelling.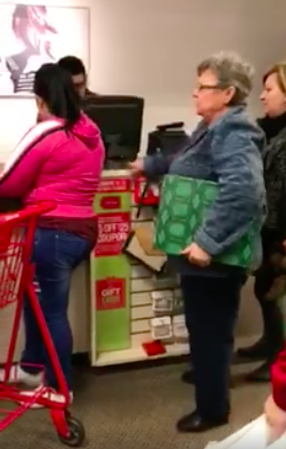 She then turns to the cashier, and asks him, "Tell them to go back to where they belong."
The woman is seen and heard shouting a slew of racially-charged statements at the customers at the register, including making an assumption they're on welfare.
"Prey[ing] on welfare," she said. "The taxpayers probably paid for all that stuff."
Jefferson Mall has released a statement to NBC-affiliate WAVE 3 News that they're currently looking to identify the woman in the video, "and once identified, she will be permanently banned" from the mall.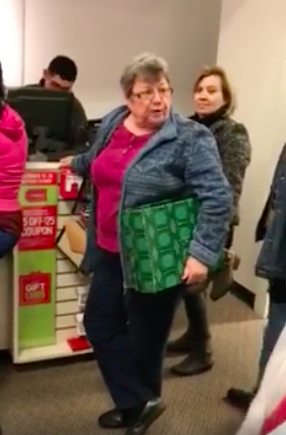 "We are aware of the video posted online today from inside JCPenney," officials wrote. "Jefferson Mall strives to create a comfortable and convenient experience for all of our guests and we absolutely do not condone this type of behavior."
---
[ad_2]