[ad_1]
"I thought, 'What better way to show her how she inspired me to feel beautiful?'"
The last-minute hair sesh was totally worth it, though. "Her jaw dropped and she just stared at me," Leigha said. "I told her, 'You thought I was playing? We are going to be cute together!'"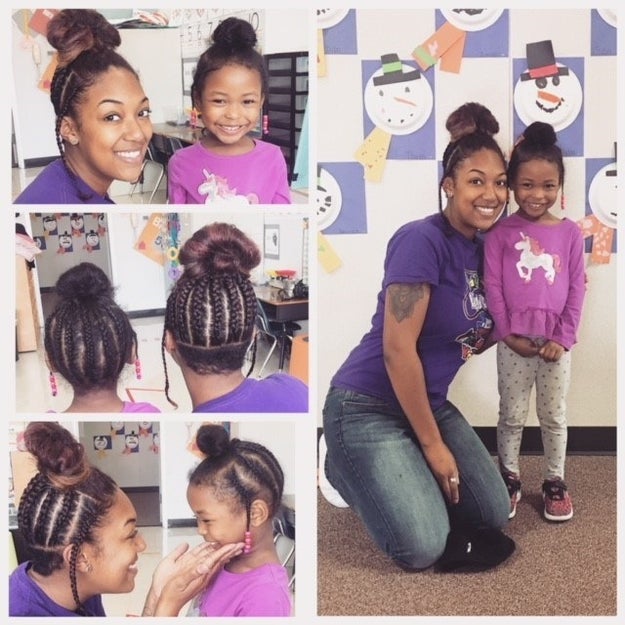 "With my student's hair being similar to mine, I thought what better way to show her how she inspired me to feel beautiful with that same braided up-do hairstyle!" the educator added.
Leigha Bishop
Twitter user J'Ardoin Janǽ recently discovered what Leigha had done and shared the heartwarming story in a tweet that's already been liked more than 125,000 times.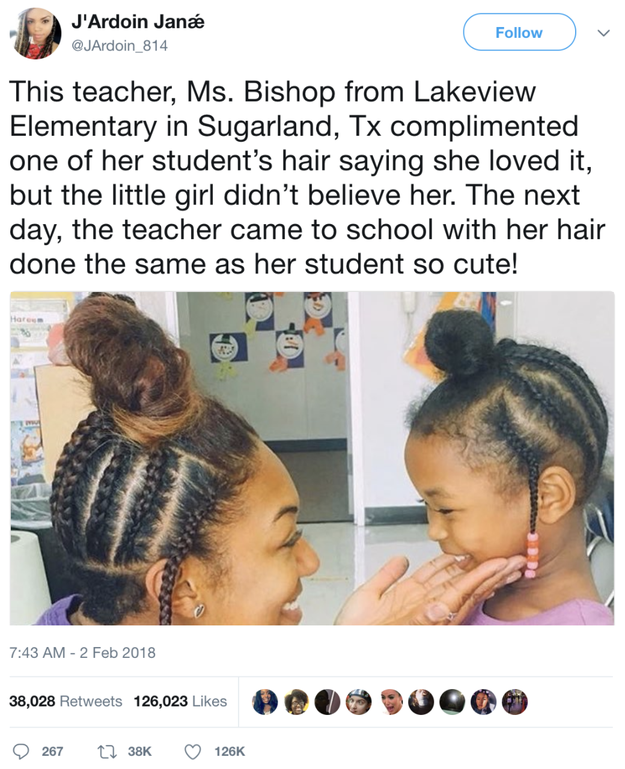 Twitter: @JArdoin_814 / Via Twitter
The story also served as a great reminder of why representation matters in the classroom.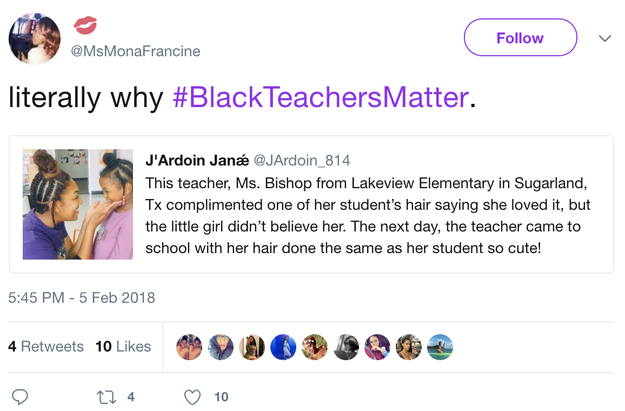 Especially considering that school officials disproportionately punish black students, particularly girls, for wearing cornrows, box braids, Afros, and other black hairstyles.
Twitter: @MsMonaFrancine / Via Twitter
Shout out to those teachers making sure ALL their kids feel seen!!! Y'all are truly a gift.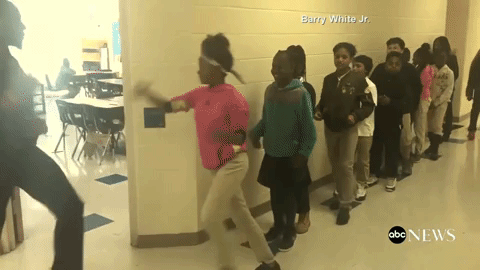 youtube.com / Via ABC News
[ad_2]