[ad_1]
Keep it in la familia.
Our beauty team Essence, Dani, and Patrice put together this list of black and Latinx-owned brands, and separated them by category: Beauty & Grooming, Style, and Lifestyle. Get your shop on, and stay woke!
BuzzFeed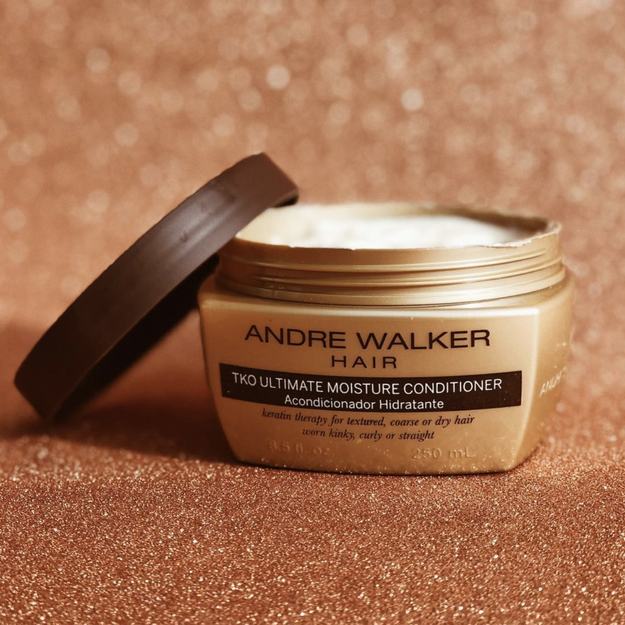 Veteran beauty pro Andre Walker styled Oprah's hair for 30 years before launching a luxe haircare system for dry, curly, kinky, textured and relaxed hair. Each product is custom-formulated to nourish, fortify, and perfectly style your precious tresses.
Price range: $9.99–$19.99. Shop here.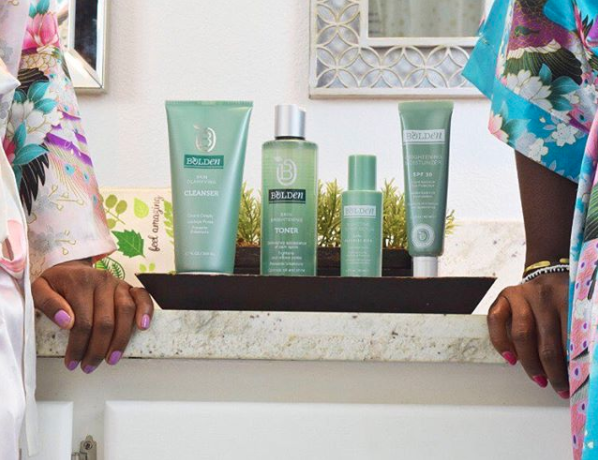 This skin care brand has a facial line and Shea oil collection. It's also worth noting that they make an SPF moisturizer that doesn't leave a white cast on brown skin!
Price range: $17.50–$29.50. Shop here.
The pigment speaks for itself! Danessa Myricks' makeup is for the pro artist whose skills are on a whole other level. These ain't your drugstore palettes, honey.
Price range: $6.99–$28. Shop here.
Fenty had the nerve to release 40 foundation shades for different skin tones and undertones AND a red lip that looks good on everybody. Just know BuzzFeed's beauty squad's makeup bags are Fenty'd TF out!
Price range: $10–$54. Shop here.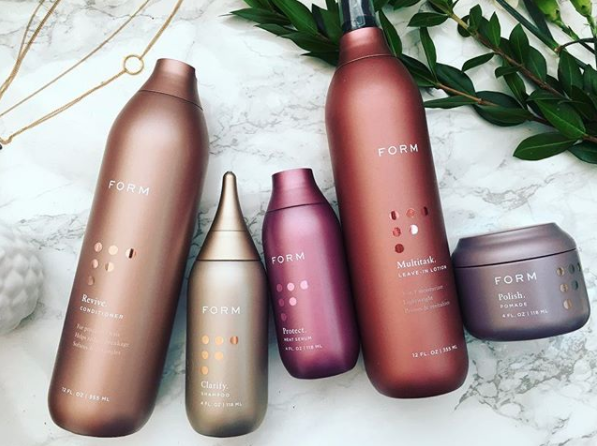 Because we can never have too much healthy hair care. Here are all the common harsh chemical ingredients you can find in a lot of hair products but NOT in Form.
Price range: $5–$49. Shop here.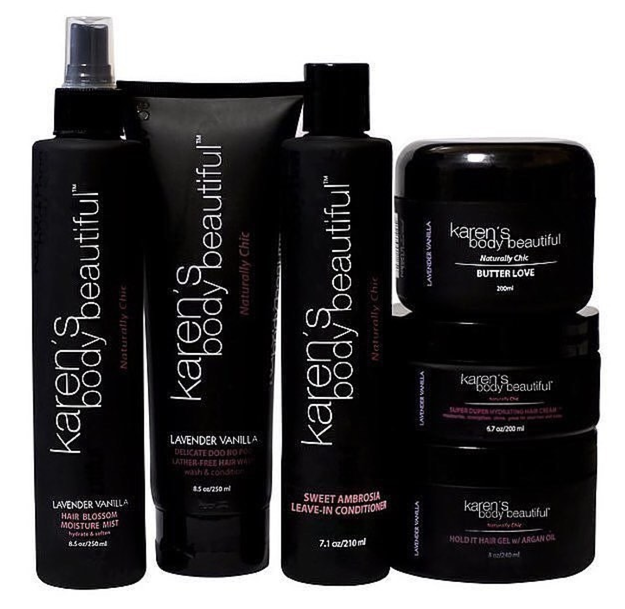 These simple, yet effective hair and body products are all-natural, contain nourishing ingredients, and come in the most decadent scents like Chamomile Sage and Creamy Coco Mango.
Price range: $10–$16. Shop here.
@karensbeautiful / Via instagram.com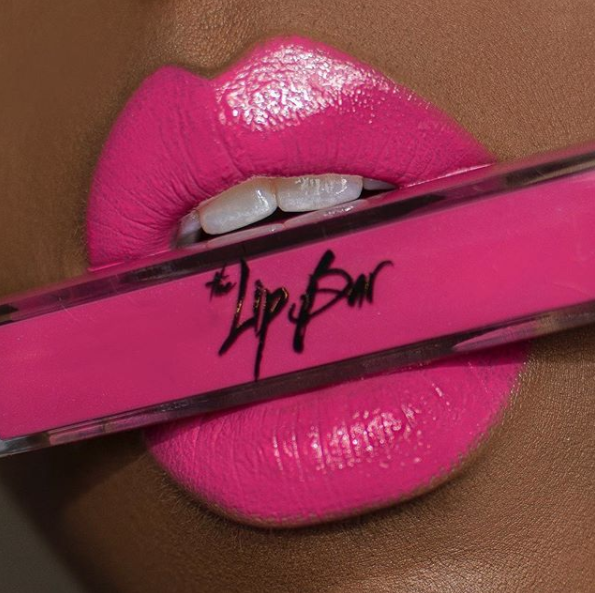 Lipstick that lasts? Check! Lipstick that'll have people on the streets begging for the deets? Check! Essence's favorite shade is Bawse Lady.
Price range: $12–$14. Shop here.
Luv Scrub is LIFE-CHANGING! If a wash cloth and body scrub had a baby, this would be it. One use and your skin is immediately softer.
Price: $18. Shop here.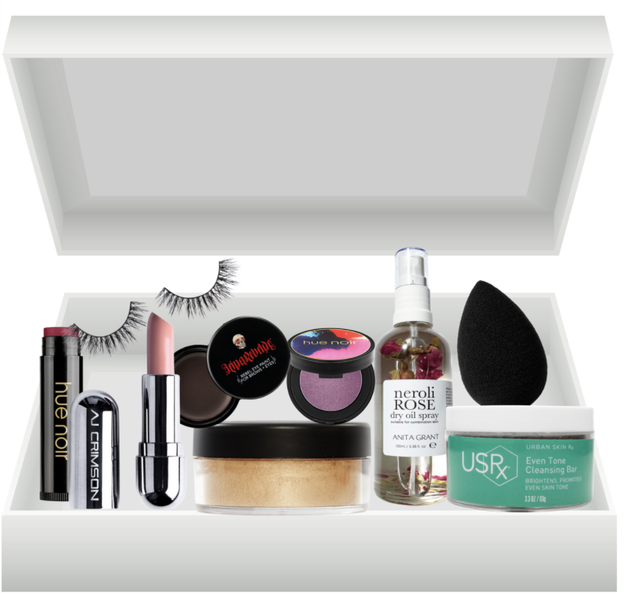 Loving this list, but wishing there were an online store full of black-owned beauty brands? Well, that's what Marjani beauty comes in, offering top brands like AJ Crimson, Gold Label, Girl + Hair, and even an exclusive curated holiday beauty box.
Price range: $8–$42. Shop here.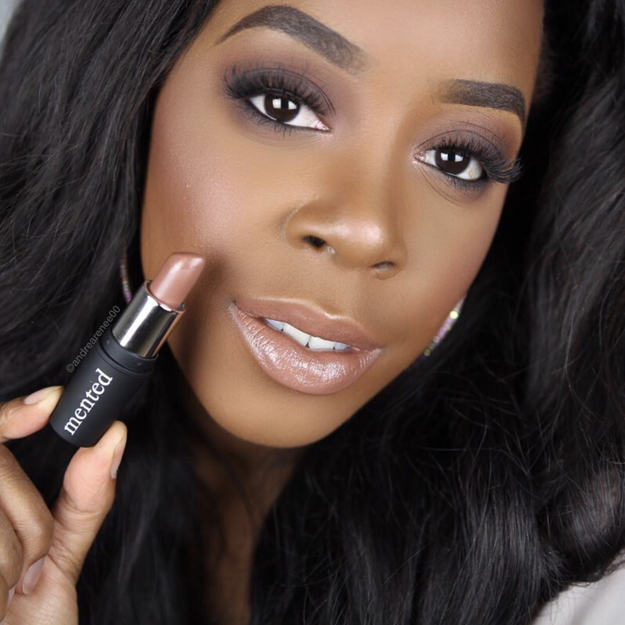 Nude makeup should resemble your actual skin color, not someone else's, right? That's why Harvard b-school grads KJ Miller and Amanda E. Johnson created Mented Cosmetics, a one-stop shop for vibrant lipsticks, luscious lip glosses, and shiny nail polish.
Price range: $12.37–$45.00. Shop here.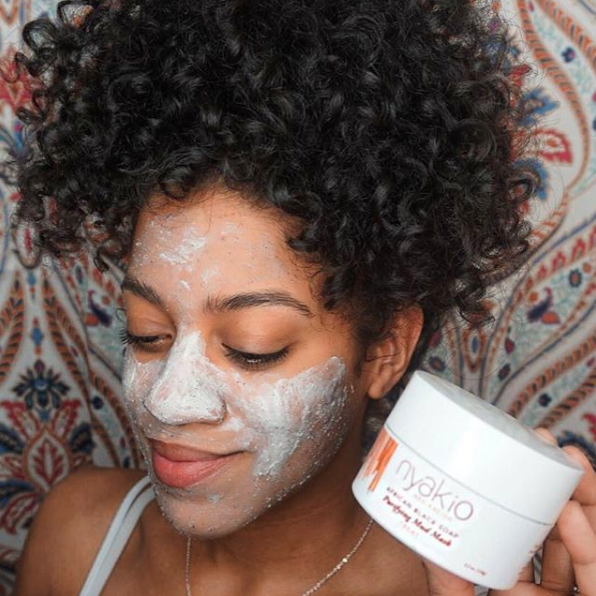 Nyakio Kamoche Grieco, a first generation American, put all her beauty secrets from Kenya and other parts of the globe into her skin care line. The line includes cleansers, moisturizers, oils, exfoliants, and masks, and you can it at Ulta.
Price range: $22–$49. Shop here.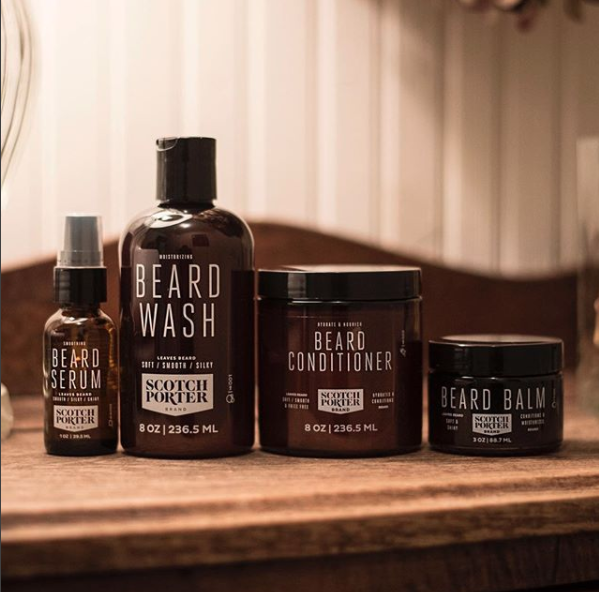 One of BuzzFeed's product expert Treye Green SWEARS by Scotch Porter, and we've never seen his beard have a bad day. The brand features products for beard, skin, and hair, and they even carry masculine wipes.
Price range: $5.99–$99.99. Shop here.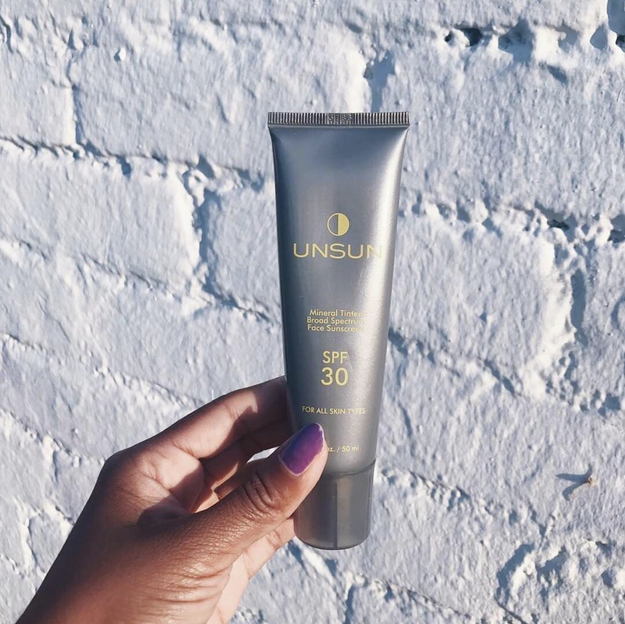 Contrary to popular belief, black and brown folks should be protecting their beautiful melanated skin from sun damage. Founded by Katonya Breaux (aka Frank Ocean's mom), Unsun Cosmetics carries clinically-tested, allergy-tested tinted sunscreens and lip tints made specifically for us.
Price range: $12–$29. Shop here.
Chelsea Worthy's "traptorials" (makeup tutorials to trap music) took social media by storm. She also makes her own highlighters and they are EVERYTHING! In this vid, she's wearing the shade Midas, and her skin is literally glowing.
Price: $15. Shop here.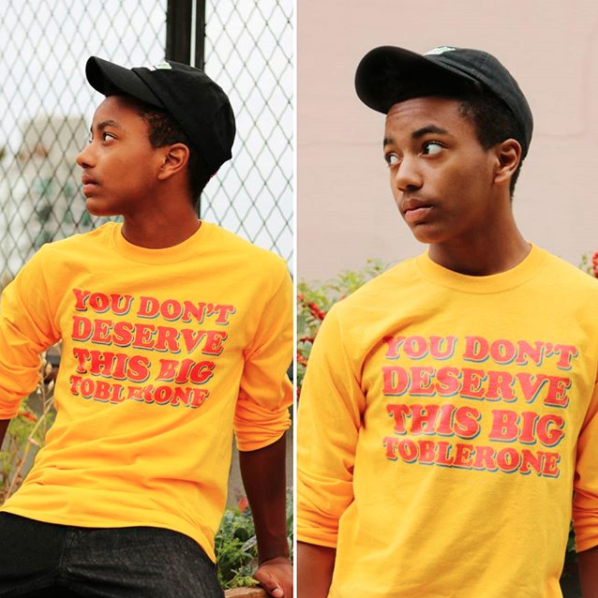 Adorned By Chi makes it clear that their apparel is for everybody, all sizes and gender identities, and that's why we love them!
Price range: $13–$51.50. Shop here.
@adornedbychi / Via instagram.com
Whether you're rocking one for the culture or for the style (or both!,) you can never go wrong with a bright, bold, colorful headwrap. And if you're thinking "cute, but I have no clue how to wrap one," here are eight super easy cheat sheets to help get you started.
Price range: $12–$55. Shop here.
Patrice Peck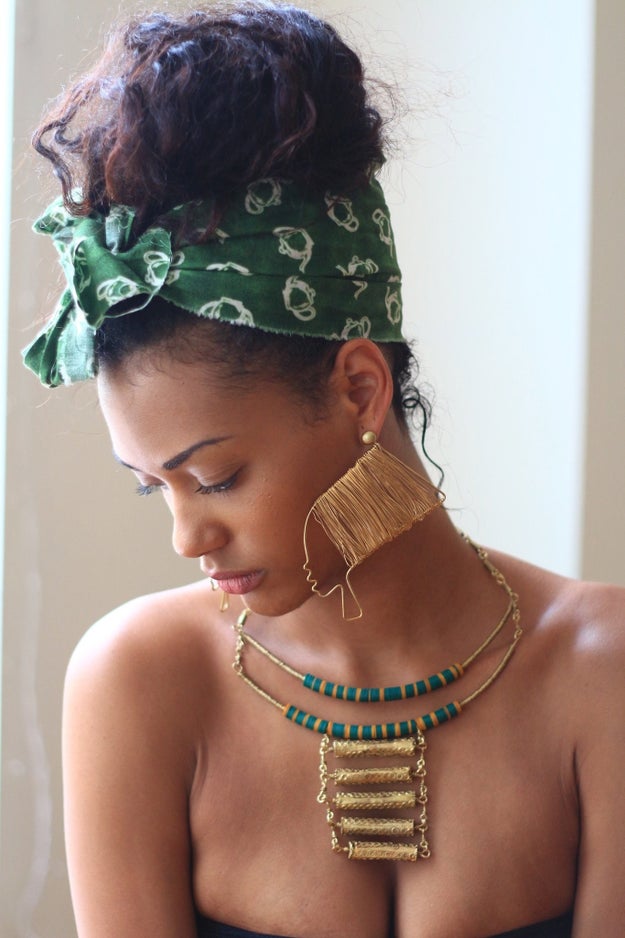 You'll never have to worry about somebody else wearing the same shit as you with Beads byAree. The brand carries apparel, but it's their unique, hand-crafted jewelry that sets them apart.
Price range: about $17–$200. Shop here.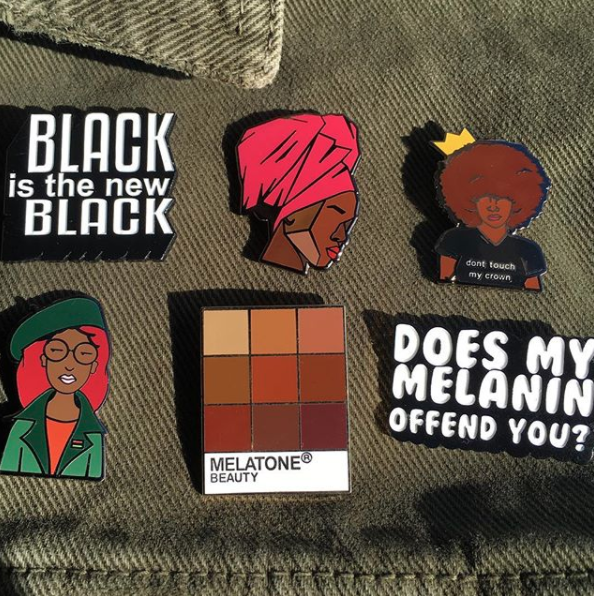 Coloring Pins has a pin and patch for just about every occasion and moment relevant to the black experience. Take this "Mama, I finally got McDonalds money" pin for example.
Price range: $5–$18. Shop here.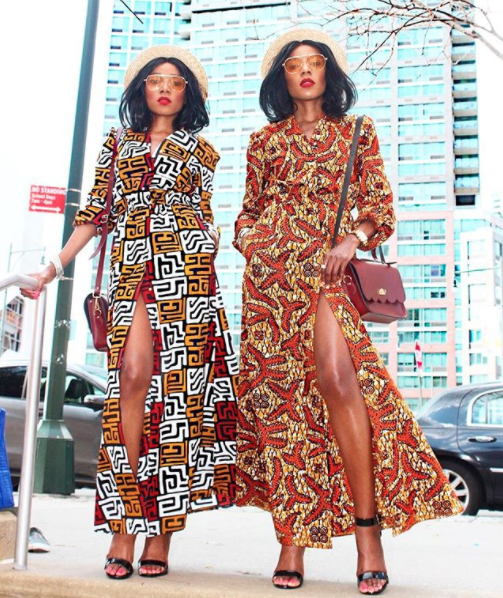 If you're big on detail and fit, D. Piper Twins is about to be your go-to for online shopping. Essence said that everything she's ever gotten from them fits to perfection, and the prints are out of this world!
Price range: $25–$290. Shop here.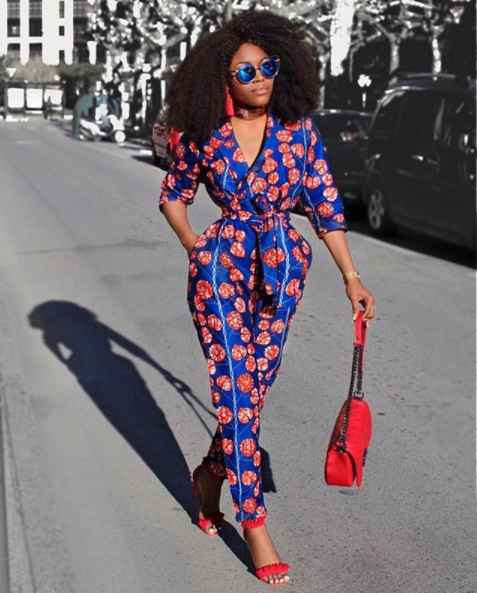 Prints on prints on prints. It's a proven fact that you will immediately feel yourself as SOON as you step into a Grass Fields jumpsuit or maxi.
Price range: $30–$176. Shop here. You can change the currency from GPB to USD at the top of the page.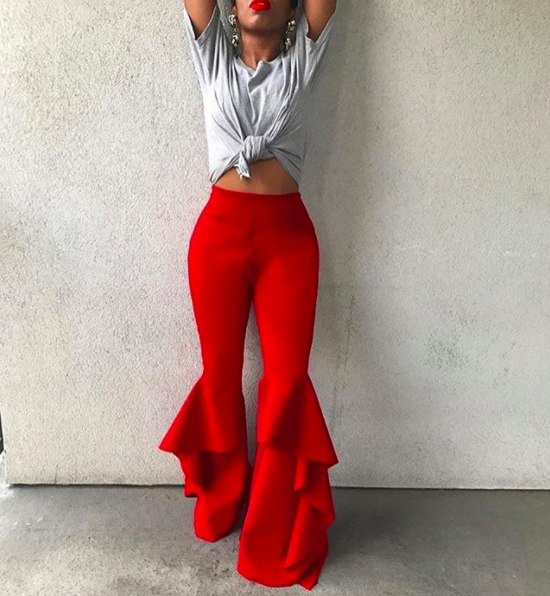 The clothing and shoe brand, as seen on Ciara and Cardi B, makes knockout pieces that are still comfortable. These PAAAAAANNNNNNNTS!!!
Price range: $89–$579. Shop here.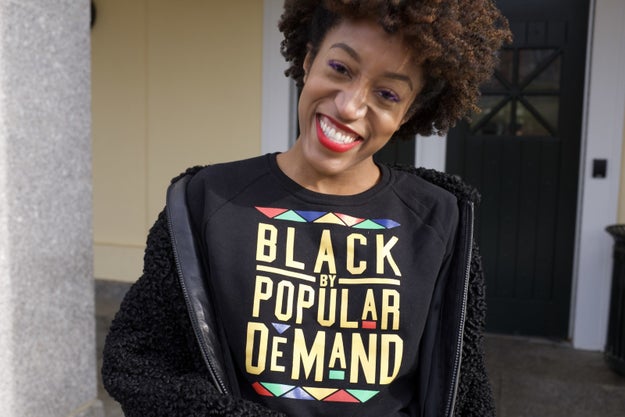 You see this face?! That's how happy this Black By Popular Demand sweatshirt makes our beauty writer Patrice! And this is only ONE of the many dope, unapologetically black pieces made by HGC Apparel.
Price range: $2.99–$74.99. Shop here.
Tin Jun Gu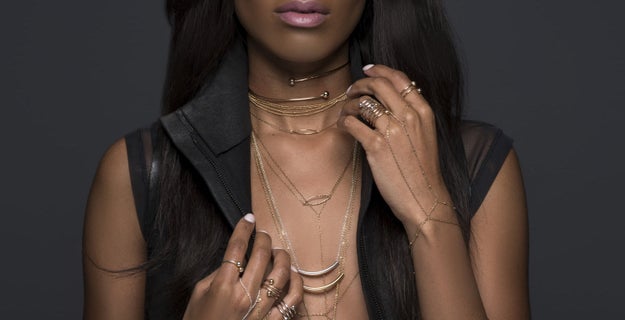 This is one of our absolute favorite jewelry brands as of late because you can go super minimalist, or layer it all on but still not look like you're doing too much. Essence has had her pieces for almost two years now, and they're still good as new.
Price range: $20–$295. Shop here.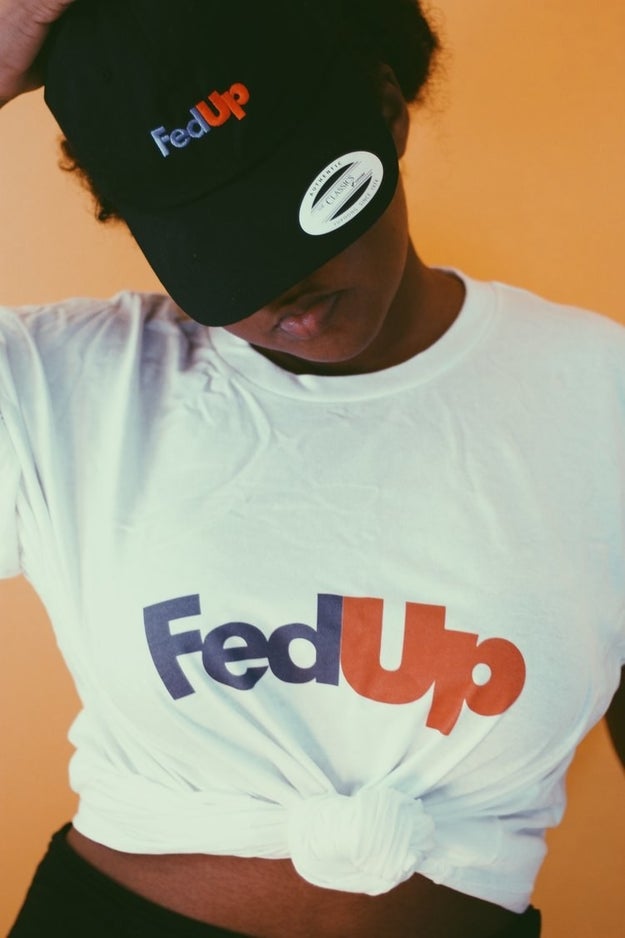 Malaika Apparel is just a cool-ass brand, to be frank. Their tees and sweatshirts make you look effortlessly fly, which is always the goal. The Fist of Solidarity crewneck is a fan fave!
Price range: $5–$45. Shop here.
The former Project Runway contestant Samantha Black has been grinding out her own label, Sammy B, for years now. And yes, that is Beyoncé rocking the Sammy B Flatbush Wrap Jacket and Tony Pop Trouser Pant.
Price range: $25–$150. Shop here.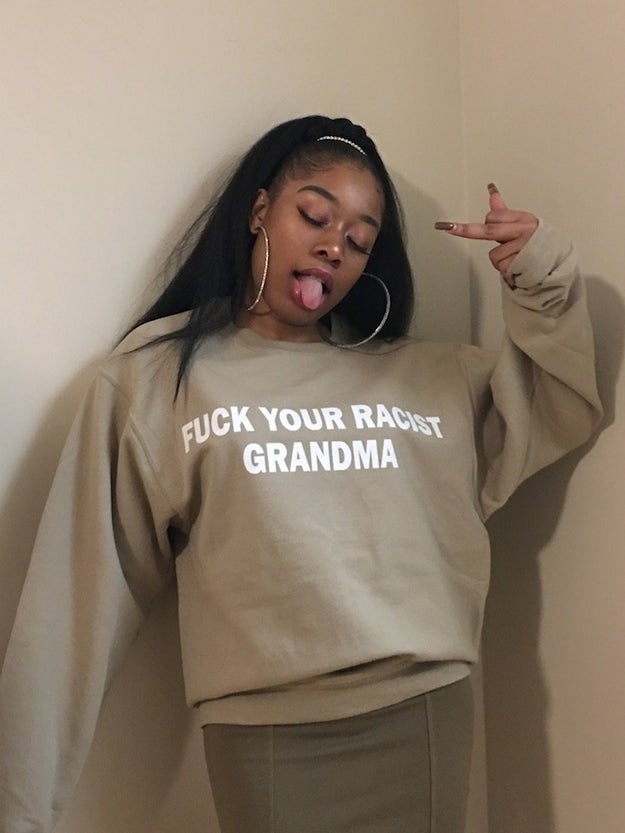 Tired of hearing folks complain about having to visit their racist relatives over the holidays, designer Olatiwa Karade made this bold AF sweatshirt and others like it. They sell out FAST tho, so make sure you cop with the quickness.
Price range: $20–$25. Shop here.
Splendid Rain Co.
TLK L'FEMME has all the shit you didn't even know you wanted or needed, until you saw somebody wearing it on the 'Gram.
Price range: $50–$325. Shop here.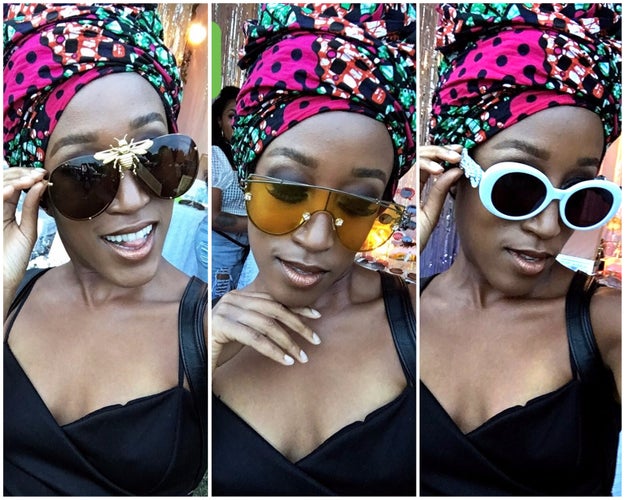 Extravagance. Excellence. Extra. These are just a few of the words that come to mind when Patrice thinks about Tnemnroda Eyewear. They've seriously got a style for EVERYONE!
Price range: $30–$250. Shop here.
Patrice Peck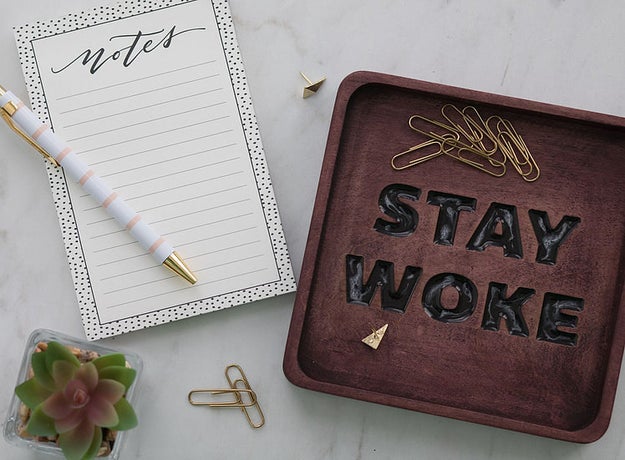 Ameerah Lynn is a small online shop with the cutest trinkets: jewelry, bamboo spoons, and these cute little catch-alls to store your paper clips… or the thousands of bobby pins that we'd otherwise lose.
Price range: $8–$110. Shop here.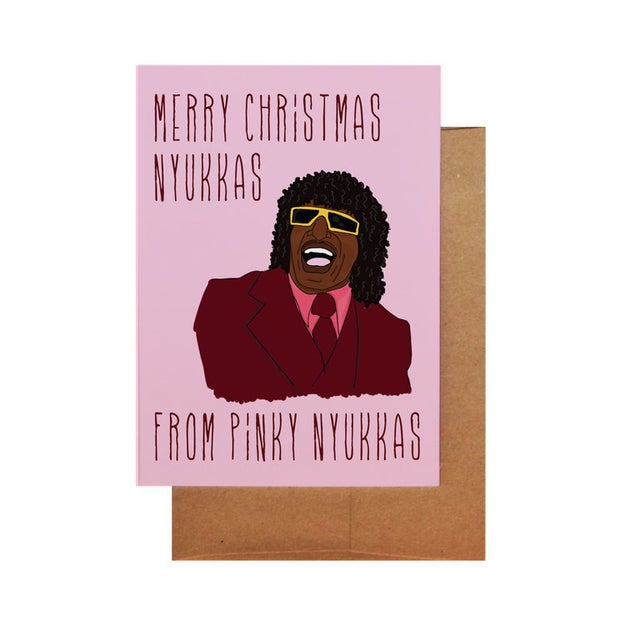 Hallmark is cool and all, but it's hard finding a card that perfectly sums up what we're REALLY tryna say. Enter By Ms James, the card company that just gets us. Holiday, birthday, sympathy; they got something for everything.
Price range: $5–$25. Shop here.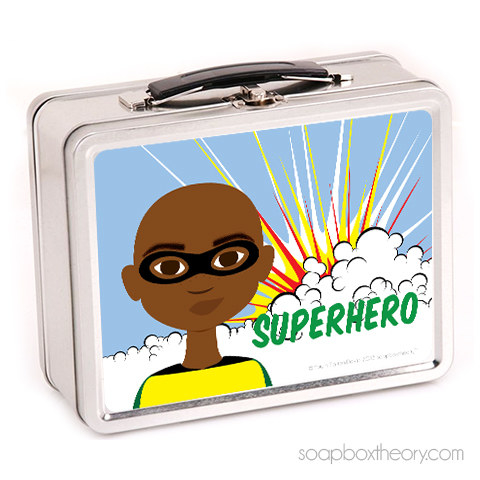 We low-key/high-key want one of these children's lunch boxes from Soap Box Theory. The brand has a range of lifestyle products for all ages that make us feel seen.
Price range: $3–$25. Shop here.
HERE'S TO BUILDING TOGETHER!!!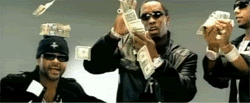 [ad_2]