[ad_1]
"Abuelas" is a series of portraits of undocumented Mexican immigrant women who came to live in New York City in their youth and over time, became grandmothers.
Cinthya Santos Briones is a Mexican documentary photographer and photojournalist based in New York. Her work, as is evident in the "Abuelas" photo series, is influenced by the struggle for human rights, and it often focuses on migration, gender, and identity issues.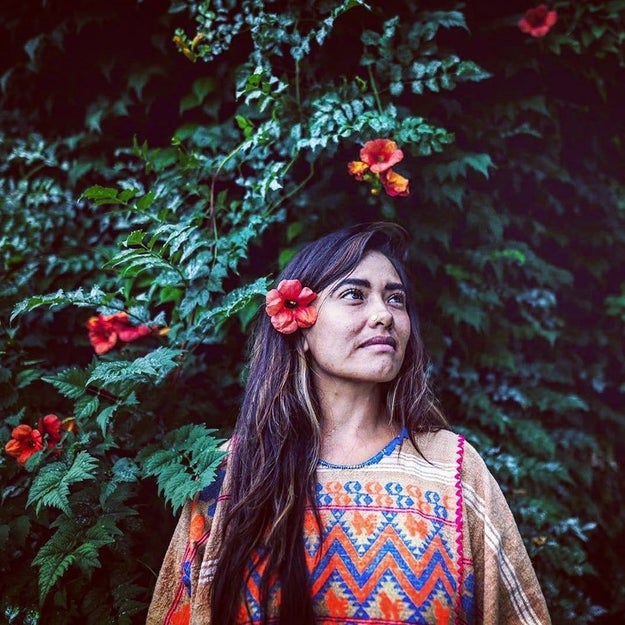 "Abuelas" is a portrait series starring undocumented Mexican grandmothers who remained largely invisible and undocumented for many years. These images show how these abuelas have made a place for themselves in their communities beyond the border.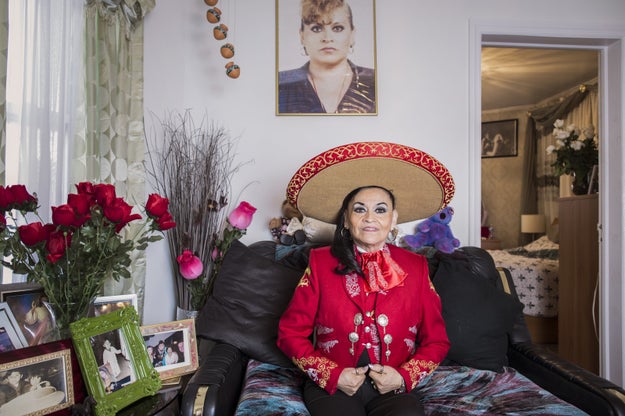 Yolanda Leticia is a Mariachi singer from Veracruz, Mexico, and coordinator and teacher of the Mariachi Academy for children in New York. She also has an studio where she rehearses her singing in Jamaica, Queens. Yolanda is considered the Queen of Mariachi in New York, appearing around of the US and singing the vernacular music of Mexico.
Cinthya Santos Briones
"I got the idea to shoot this series after a friend's mother asked me to take a portrait of her so she could send it to her family in Mexico. From there, I started working on the idea of doing a project about grandmothers, and I started doing it with close friends' abuelas I already knew," Cinthya told BuzzFeed.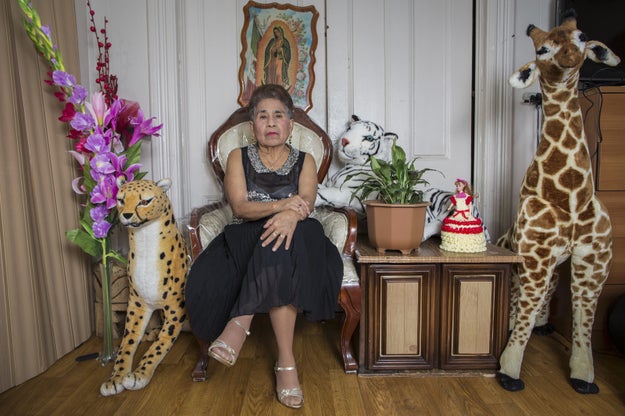 This is Gisela Bravo at her apartment in Sunset Park, Brooklyn. She was born in the state of Puebla, Mexico, and migrated to New York 30 years ago. However, due to health problems, she has recently decided to move back to her hometown. Besides being a seamstress, she is a healer, a midwife, and has a vast knowledge of medicinal plants. "My grandfather taught me this job when I was a child in Mexico. Now, here in New York, I have a solid following. People know about my healing gift. It's a gift from God," Gisela said. She is 70 years old and has six grandchildren.
Cinthya Santos Briones
Before becoming a photographer, Cinthya worked as a community organizer with Mexican migrants in New York, so she knew all the women she photographed for the series. "I only had one requirement for the series: they had to be Mexican grandmothers," she explained.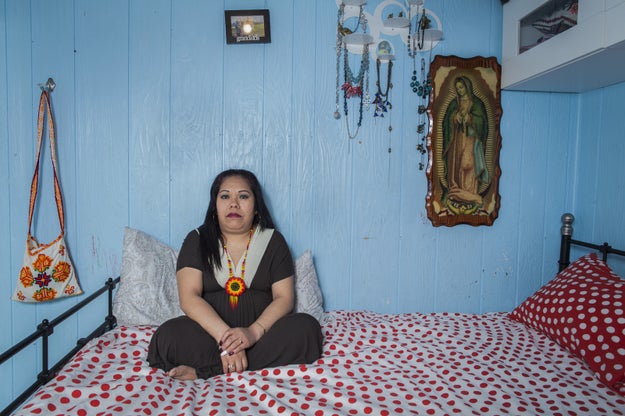 Eugenia Cayetano is an immigrant from the state of Michoacan, Mexico, and born in a "Mazahua" indigenous family. She has been living in New York for 24 years, and is part of a cleaning workers cooperative called "Sí Se Puede!"
Cinthya Santos Briones
Through working on this series, Cinthya learned that portraiture is a great medium for evoking powerful emotions.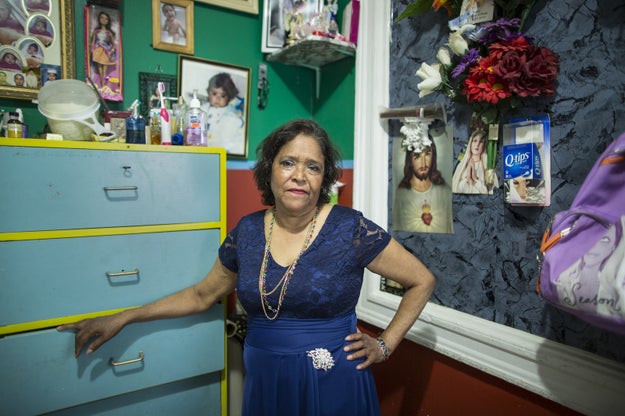 Irma Verduzco is from Morelia, Michoacan. She crossed the border with one of her two children and came to New York 26 years ago. She's diabetic and has no health insurance, so in addition to working in a flea market, Irma collects plastic bottles in the street to help pay rent and buy medicine.
Cinthya Santos Briones
She feels her series can appeal to a wide audience, not just those with Mexican grandmothers. "It's a very universal issue, being a woman, undocumented, and growing old without immigration status in the United States, is not a subject exclusive to Mexican or Latin American migrants, we can find the same issues in other communities as well."
Alicia Mendieta is an activist for immigrant's rights in New York. She came to the United States 16 years ago, leaving all her family back in Mexico. Her grandchildren call her 'la abuelita maravilla' (wonder granny). She works mainly as a nanny.
Cinthya Santos Briones
Ultimately, Cinthya wants her work to show that these women have a strong sense of belonging beyond the border. They have a family, they're part of a community, and they have made a life here — despite all the difficulties they've encountered, and living undocumented for years.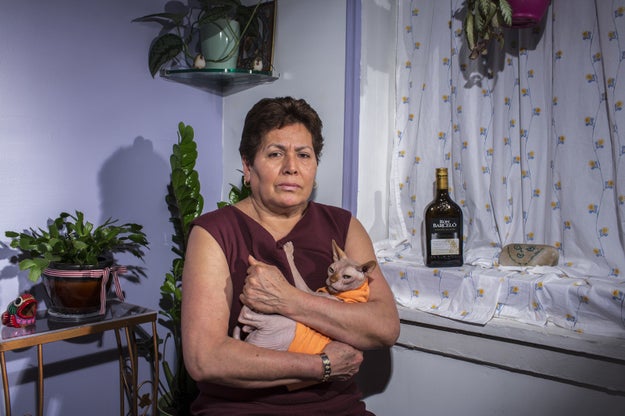 Guadalupe Lara is an activist. After Hurricane Sandy in 2012 she became
involved in the church of St. Jacobi, where she is the president of the church council. She worked with a group there called "Occupy Sandy," where she organized and coordinated the food supplies for victims of the hurricane. Lupe likes to go to casinos.
Cinthya Santos Briones
If you'd like to know more about Cinthya's work you can visit her website and follow her on Instagram.
[ad_2]