[ad_1]
WARNING: This post may be triggering to people suffering from eating disorders.
People are upset after discovering that Amazon is selling a hooded sweatshirt that reads "Anorexia: Like bulimia except with self control."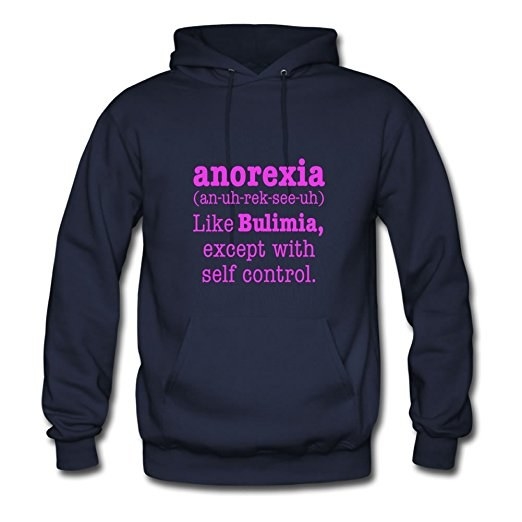 The shirt, which retails for $24 to $32 (depending on size), has been sold on the site since 2015, but only recently gained notice.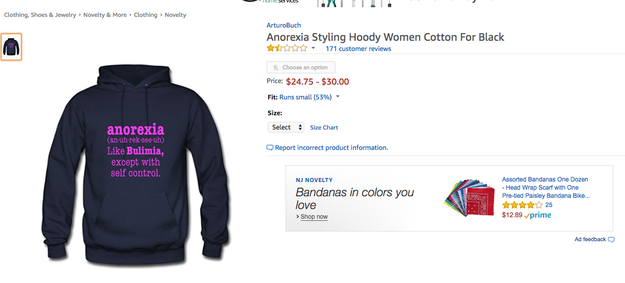 It's produced by a retailer called ArturoBuch.

Predictably, people are deeply unhappy about the shirt, and are leaving critical reviews on the seller's page.

---
[ad_2]